India, a region of different landscapes and civilizations, has a wealth of possibilities for travelers seeking interesting activities in July. India has something for everyone, whether you're looking for quiet hill stations, stunning monsoon getaways, rich cultural experiences, or unconventional discoveries. In this post, we'll explore the best places to visit in India during July, ensuring you have an unforgettable and remarkable journey.
Outline of the Article
Best Places to Visit in July in India
Hill Stations for July Travel
July is the ideal month to escape the sweltering heat and visit India's lovely hill stations. These highland retreats provide a welcome relief from the summer heat and breathtaking vistas of lush flora. Here are some of the must-visit hill stations:
1. Shimla
Shimla, Himachal Pradesh's capital, is a lovely hill station known for its colonial architecture, scenic beauty, and mild climate. For a fascinating experience, go down Mall Road, visit Christ Church, and ride a toy train. Read More
3. Manali
Manali, located in the Pir Panjal and Dhauladhar ranges, is a favorite location for adventure seekers. Trekking, paragliding, and river rafting are among the activities available. Don't miss out on the spectacular vistas from Rohtang Pass and Solang Valley. Read More
3. Ooty
Ooty, sometimes known as the "Queen of Hill Stations," is a lovely hideaway in Tamil Nadu, with its sprawling tea estates and agreeable weather. Visit the botanical gardens, take a boat trip on Ooty Lake, and ride the picturesque Nilgiri Mountain Railway. Read More
4. Munnar
Munnar in Kerala is famous for its expansive tea farms, hazy valleys, and diverse wildlife. Explore Eravikulam National Park, partake in tea tastings, and marvel at the flowing Attukad Waterfalls. Read More
5. Darjeeling
Darjeeling, in West Bengal, has stunning vistas of the snow-capped Kanchenjunga mountain and luscious tea estates. Take a journey on the Darjeeling Himalayan Railway (Toy Train), see the sunrise at Tiger Hill, and tour the monasteries. Read More
6. Mussoorie
Mussoorie is a prominent hill station in the Garhwal Himalayan range known for its colonial beauty and magnificent views of the Doon Valley. Visit Mall Road, Kempty Falls, and the Gun Hill cable car trip.
7. Nainital
Nainital is a lovely hill resort in Uttarakhand, located around the gorgeous Naini Lake. Enjoy lakeside boating, a visit to Naini Devi Temple, and a beautiful ropeway trip to Snow View Point for breathtaking views. Read More
8. Mount Abu
Mount Abu in Rajasthan is the state's lone hill station and has a calm and pleasant environment in July. Visit the Dilwara Jain Temples, take a boat ride on Nakki Lake, and watch the sunset from Sunset Point.
9. Coonoor
Coonoor, in Tamil Nadu's Nilgiri Hills, is a serene hill station famed for its tea gardens, waterfalls, and walking paths. Visit Sim's Park and the Dolphin's Nose viewpoint, as well as ride the Nilgiri Mountain Railway.
Monsoon Destinations in India
If you enjoy the enchantment of monsoons, India has various sites that come to life during this season. Here are some monsoon destinations to tempt your senses:
1. Cherrapunji
Cherrapunji, in Meghalaya, is one of the world's wettest places. Explore the living root bridges, marvel at Nohkalikai Falls, and take in the natural splendor of this rain-soaked wonderland.
2. Munnar (Yes, it's worth mentioning twice!)
Munnar, as previously said, changes into a lush green paradise during the monsoon season. A strange and beautiful atmosphere is created by the lush tea plantations, mist-covered mountains, and tumbling waterfalls.
3. Coorg
Coorg, commonly known as Kodagu, is a scenic resort in Karnataka noted for its coffee plantations, foggy hills, and flowing waterfalls. Explore Abbey Falls' breathtaking splendor, coffee estates, and daring activities like river rafting. Read More
4. Mahabaleshwar
Mahabaleshwar, located in Maharashtra's Sahyadri Mountain Range, is a picturesque hill station famed for its strawberry plantations and panoramic views. Explore Pratapgad Fort and the famed Mapro Garden while kayaking on Venna Lake.
5. Lonavala
Lonavala, in Maharashtra's Western Ghats, is a famous monsoon destination. Trek to Tiger's Point, see the ancient Karla Caves and savor the mouthwatering local dish, chikki.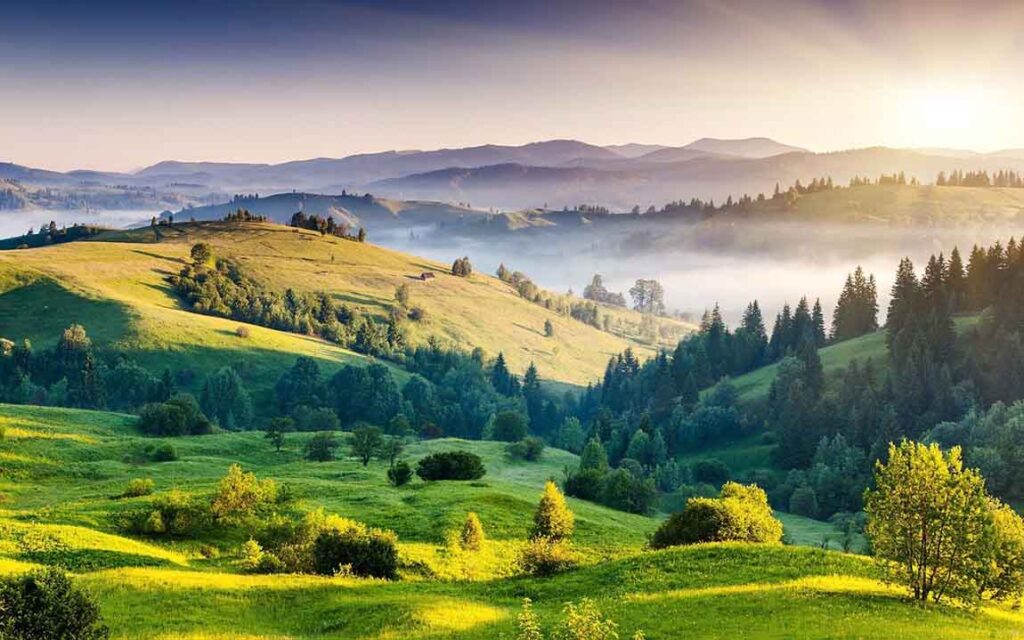 6. Kodaikanal
Kodaikanal, located in Tamil Nadu, is known as the "Princess of Hill Stations." It has tranquil lakes, beautiful forests, and breathtaking views. Visit Coaker's Walk, go boating on Kodaikanal Lake, and learn about the legendary Pillar Rocks. Read More
7. Western Ghats
The Western Ghats are a UNESCO World Heritage Site that spans multiple Indian states. This region is home to many monsoon locations, including Malshej Ghat, Agumbe, and Jog Falls, which offer picturesque splendor and a wealth of flora and fauna.
8. Dudhsagar Falls
During the monsoon season, the Dudhsagar Falls in Goa is a sight to behold. The sight of cascading milky-white waves surrounded by luxuriant foliage is magnificent. Take a train excursion into the deep forests to see this waterfall's spectacular splendor.
Cultural Experiences during July in India
In July, India's rich cultural legacy comes to life, offering visitors a one-of-a-kind and immersive experience. Here are some fascinating cultural experiences that can be had:
1. Varanasi
Varanasi, India's spiritual capital, is known for its ancient temples, hypnotic Ganga Aarti, and spiritual rites along the Ghats. Visit the Kashi Vishwanath Temple, take a boat trip on the sacred Ganges River, and immerse yourself in the city's unique culture.
2. Jaipur
Jaipur, Rajasthan's lively capital, exemplifies the luxury and majesty of Rajput architecture and culture. Discover the beautiful Amber Fort, the Hawa Mahal (Palace of Winds), and traditional Rajasthani food. Read More
3. Udaipur
With its gorgeous palaces, peaceful lakes, and colorful bazaars, Udaipur, often known as the "City of Lakes," is a romantic getaway. Visit the City Palace, take a boat trip on Lake Pichola, and see Bagore Ki Haveli's traditional dance forms.
4. Agra
Agra is home to the majestic Taj Mahal, one of the World's Seven Wonders. Explore the grandeur of this marble mausoleum, explore Agra Fort, and savor the city's delicacies.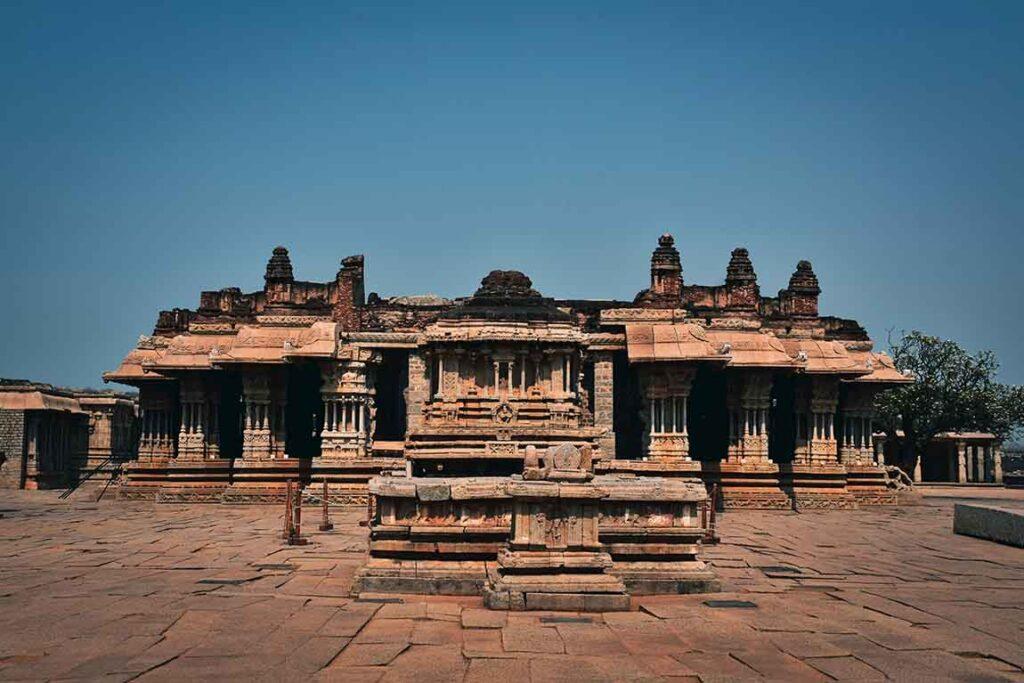 5. Hampi
Hampi, a Karnataka UNESCO World Heritage Site, is a rich trove of ancient ruins and temples. Explore the architectural wonders of the Vijayanagara Empire, visit the Virupaksha Temple, and watch the sunset from Hemakuta Hill.
6. Khajuraho
Khajuraho in Madhya Pradesh is well-known for its beautifully carved temples that include exquisite sculptures and sensual art. Admire the architectural splendor of the Khajuraho Group of Monuments, a UNESCO World Heritage Site.
7. Pushkar
Pushkar, a sacred Rajasthan town, is famous for its annual camel festival and the Brahma Temple. Take a bath in the holy Pushkar Lake, stroll through the busy bazaar, and enjoy the bright festivities of the Pushkar Fair.
8. Jaisalmer
Jaisalmer, nestled amid the Thar Desert, provides a glimpse into Rajasthan's rich cultural past. Explore the golden-hued Jaisalmer Fort, go on a camel safari over the dunes, and enjoy mesmerizing folk dances and music performances.
Offbeat July Travel in India
India has some hidden jewels that are ideal for July travel for those looking for unique and unconventional experiences. Here are some amazing places to visit: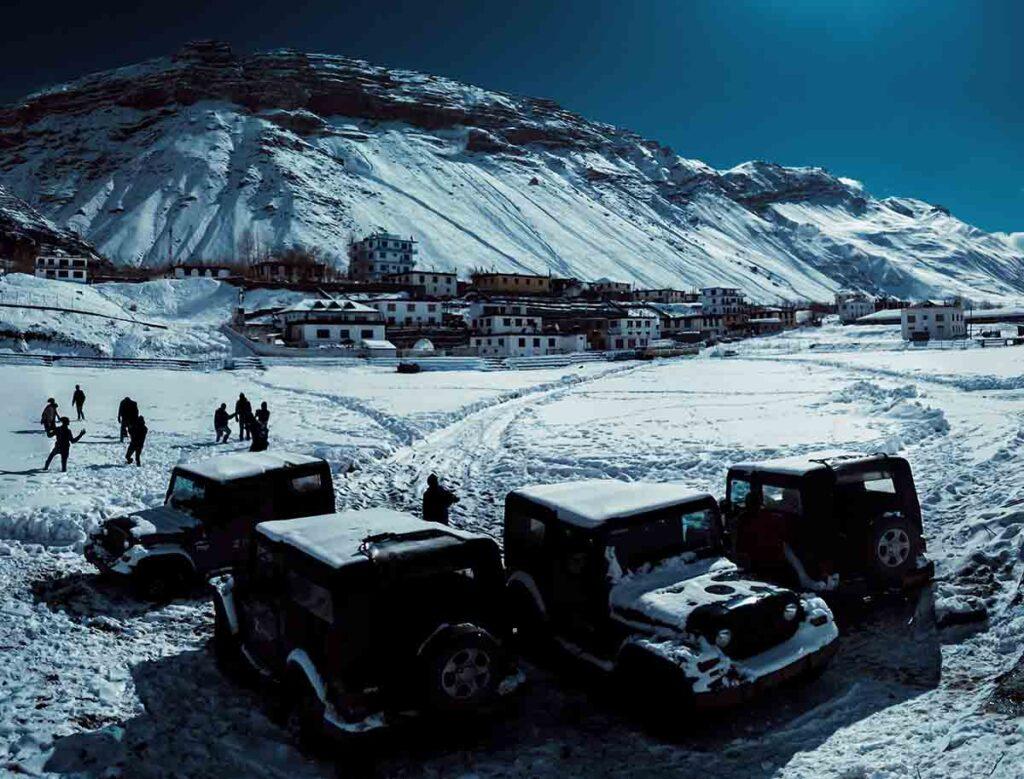 1. The Spiti Valley
Spiti Valley, located in Himachal Pradesh's Trans-Himalayan area, is a refuge for adventure seekers and environmental lovers. Explore historic monasteries, camp under the stars, and engage in daring excursions across breathtaking scenery. Read More
2. Tawang
Tawang in Arunachal Pradesh is a distant and tranquil destination surrounded by natural beauty and Buddhist monasteries. Visit the awe-inspiring Tawang Monastery, take in the panoramic grandeur of Sela Pass, and relax in the lovely village.
3. The Ziro Valley
Arunachal Pradesh's Ziro Valley is recognized for its lush green scenery, paddy farms, and indigenous Apatani people. Discover the rich tribal culture, the one-of-a-kind Myoko Festival, and the gorgeous pine forests.
4. Kinnaur
Kinnaur in Himachal Pradesh, nestled in the lap of the Himalayas, offers breathtaking views of snow-capped peaks and virgin valleys. Visit the old monasteries, walk to Kinner Kailash, and enjoy the villagers' wonderful welcome.
5. Majuli Island
Majuli Island in Assam is the world's largest river island and a UNESCO World Heritage Site. Explore the traditional Satras (Vaishnavite monasteries), attend the exuberant Majuli Festival, and learn about the island's unique ecology.
6. Dzukou Valley
Dzukou Valley, located on the border of Manipur and Nagaland, is a hidden paradise with stunning landscapes and blossoming flowers. Trek across the undulating hills, camp in the middle of nowhere, and immerse yourself in the peace of this unspoiled jewel.
7. Valparaiso
Valparai is a tranquil hill station in Tamil Nadu, set amid the Anaimalai Hills. It provides stunning views of tea and coffee plantations, lush forests, and waterfalls. Explore the Aliyar Dam, go wildlife spotting at the Indira Gandhi Wildlife Sanctuary, and relax in nature.
8. Chopta
Chopta in Uttarakhand is known as the "Mini Switzerland of India" because of its beautiful scenery and snow-capped hills. Trek to the famed Chandrashila Summit, visit the Tungnath Temple and soak in the serenity of the Himalayas.
9. Munsiyari
Munsiyari is a hidden treasure in Uttarakhand's Pithoragarh district. It offers stunning views of the Himalayan range, surrounded by snow-capped peaks and alpine meadows. Trek to Khaliya Top, discover the Milam Glacier and watch the sunset from the Maheshwari Kund.
10. Tirthan Valley
Tirthan Valley in Himachal Pradesh is a tranquil and unspoiled region famed for its clean rivers and deep woods. Trout fishing, trekking to the Great Himalayan National Park, and experiencing the tranquility of this Himalayan beauty are all options.
July Travel Tips
If you're considering a trip to India in July, here are some pointers:
Check the weather forecast before packing.
Discover monsoon getaways and hill stations.
Due to potential weather-related changes, keep your itinerary flexible.
Enjoy local snacks while embracing the monsoon charm.
Pack necessities such as rain gear, insect repellant, and a first-aid kit.
Maintain hydration and food safety.
Local norms and traditions should be respected.
Keep up to current on travel warnings and COVID-19 guidelines.
Engage with locals for a more authentic experience.
Get travel insurance and put safety first.
Follow these suggestions for a memorable July trip to India. Enjoy the monsoon beauty and immerse yourself in the country's cultural attractions.
Conclusion
July in India is an excellent time to visit a variety of sites that cater to a variety of tastes. There's something for everyone, from quiet hill stations and romantic monsoon getaways to rich cultural experiences and eccentric excursions. Embrace India's splendor, immerse yourself in its unique culture, and make memories to last a lifetime.