Are you ready to embark on a spectacular adventure across Himachal Pradesh's stunning landscapes? This northern Indian state, nestled in the lap of the towering Himalayas, is a haven for nature lovers and adventure seekers. Himachal Pradesh, with its snow-capped mountains, lush valleys, gushing rivers, and calm monasteries, offers a unique blend of tranquility and excitement. We will walk you through the must-see attractions, exhilarating activities, rich cultural heritage, local food, housing alternatives, and crucial travel recommendations to make your trip memorable.
Outline of the Article
Introduction
Welcome to Himachal Pradesh, where nature's splendor is revealed at every turn. This enthralling state provides something for everyone, whether you are looking for a calm escape or an adrenaline-pumping adventure. Himachal Pradesh welcomes you to experience its grandeur and immerse yourself in its dynamic culture, from the lovely hill station of Shimla to the gorgeous town of Manali.
Best Time to Visit Himachal Pradesh
It is critical to visit Himachal Pradesh at the correct moment to experience its full nature. Each season has its own distinct character and activities. Let's look at the different seasons and what they have to offer:
Spring
Himachal Pradesh blooms with colorful flowers during the spring (March to April), making it a wonderful time for nature enthusiasts. The weather is lovely, and the apple orchards are in full bloom.
Summer
Summer (May to June) is Himachal Pradesh's busiest tourist season. The weather stays pleasant, making it ideal for exploring the natural splendor and engaging in adventurous activities.
Monsoon
The monsoon season (July to September) offers pleasant rains that transform the environment into a lush green paradise. While the rain may impede outdoor activities, it provides an interesting viewpoint on the region's natural splendor.
Autumn
Autumn (October to November) is another lovely season to visit Himachal Pradesh. The weather is mild, and the foliage transforms into a gorgeous spectrum of vivid colors, providing a scenic backdrop for your journey.
Winter
From December to February, Himachal Pradesh is blanketed in a pure layer of snow, transforming it into a winter paradise. This season attracts snow lovers and provides opportunities for skiing, snowboarding, and other exciting winter activities.
Top Tourist Destinations
Himachal Pradesh is home to various breathtaking sites that will take your breath away. Here are some must-see locations:
Shimla
Shimla, sometimes known as the "Queen of Hills," is a picturesque hill station and the state capital of Himachal Pradesh. Tourists love the town's colonial architecture, toy train ride, and panoramic views from the Ridge. Read More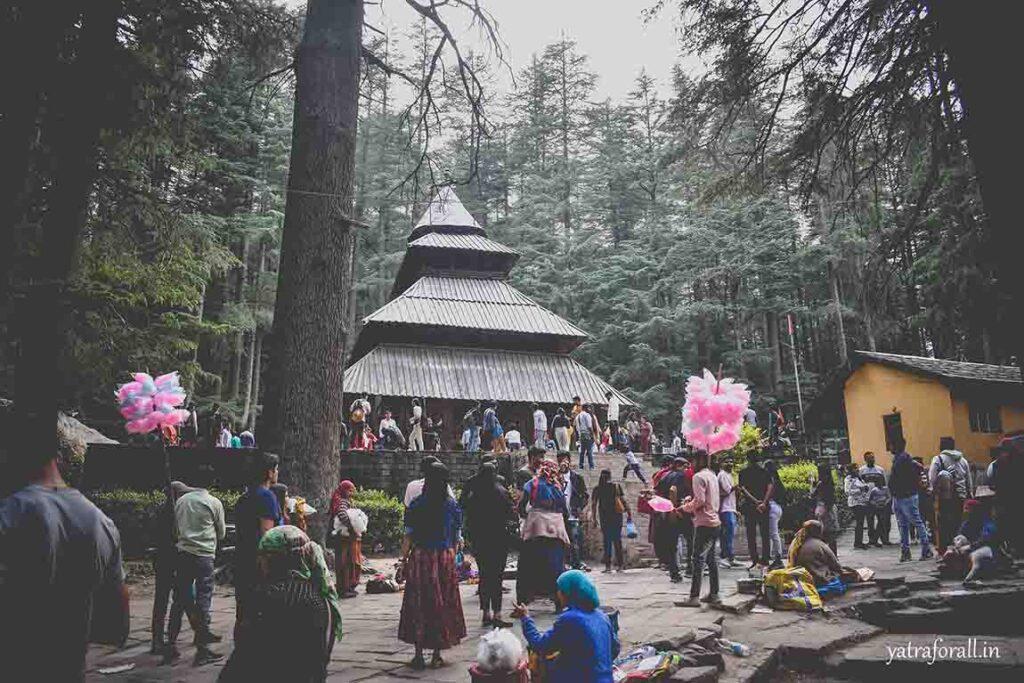 Manali
Manali is a major tourist destination known for its snow-capped peaks, lush forests, and adventure sports. It is located in the Beas River Valley. The top attractions include Rohtang Pass, Solang Valley, and Hadimba Temple. Read More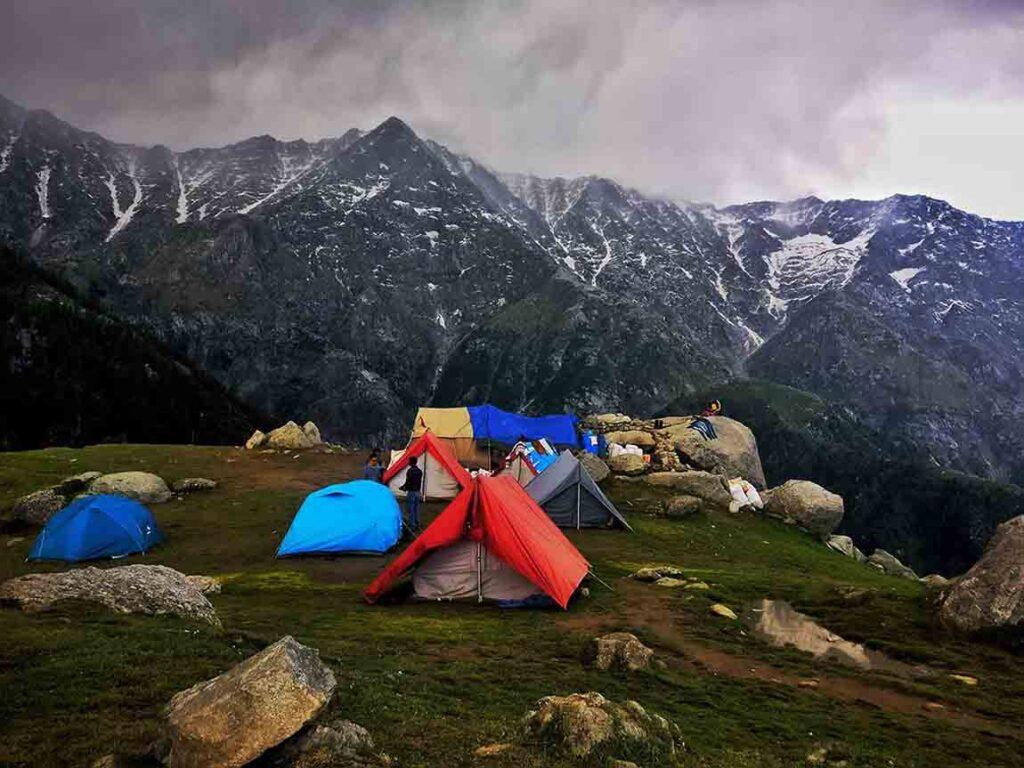 Dharamshala
Dharamshala, the Dalai Lama's residence, is a tranquil hill station known for its Tibetan culture and spirituality. Enjoy the stunning views of the Dhauladhar Range from the Namgyal Monastery. Read More
Dalhousie
Dalhousie is a beautiful hill station to explore, with its colonial charm and magnificent vistas of the Dhauladhar mountain range. Take a stroll down Mall Road, see St. John's Church, and soak in the tranquil atmosphere of Khajjiar, dubbed the "Mini Switzerland of India. Read More
Kasol
Kasol is a hidden gem in the Parvati Valley that has garnered appeal among trekkers and environmental enthusiasts. Kasol offers a quiet and laid-back atmosphere, surrounded by lush foliage, flowing rivers, and breathtaking mountains. For a really authentic experience, explore the tiny village, indulge in local foods, and participate in outdoor activities such as hiking and camping.
Kasauli
Kasauli is a picturesque hill station perched amidst the Shivalik Range, famed for its quiet ambiance and panoramic vistas. Explore the colonial architecture, take leisurely walks along the meandering roads, and explore landmarks such as Christ Church and Monkey Point for a calm refuge in nature. Read More
Spiti Valley
Spiti Valley, located in the Trans-Himalayan area, is a haven for adventurers and environmental lovers. Spiti Valley, with its rocky scenery, historic monasteries, and secluded settlements, provides a one-of-a-kind and off-the-beaten-path experience. Explore Key Monastery's spectacular views, the charming village of Kaza, and adrenaline treks among the towering peaks. Read More
Adventure Activities
Himachal Pradesh has a wealth of adrenaline-pumping adventure sports. Here are some fascinating activities to attempt if you are an adrenaline junkie or simply want to challenge your limits:
Trekking
Himachal Pradesh is a trekker's paradise, with its varied landscape and numerous walking trails. There is something for everyone, from the problematic hikes to the Hampta Pass and Pin Parvati Pass to the Triund and Kheerganga scenic trails.
Skiing
Himachal Pradesh develops into a snow sports mecca throughout the winter season. To enjoy the excitement of skiing on beautiful slopes, head to Solang Valley or the famed ski resorts of Kufri and Auli.
Paragliding
Paragliding gives you a bird's-eye view of Himachal Pradesh's breathtaking surroundings. Bir Billing, India's paragliding capital, provides ideal conditions for both novice and experienced paragliders.
River Rafting
Himachal Pradesh's raging rivers, such as the Beas and the Sutlej, offer spectacular river rafting experiences. Feel the surge of adrenaline as you navigate the rapids and take in the gorgeous environment.
A Diverse Cultural Heritage
Himachal Pradesh has a rich cultural heritage that is strongly steeped in its traditions and spirituality, in addition to its natural beauty. Take part in the following cultural activities:
Temples and Monasteries
Himachal Pradesh is densely packed with historic temples and monasteries that highlight the region's religious and architectural heritage. Witness the spiritual fervor and enjoy the intricate craftsmanship at the ancient Hadimba Temple in Manali, the Baijnath Temple in Kangra, and the Tabo Monastery in Spiti.
Festivals
Himachal Pradesh's colorful festivals offer a look into the local culture and traditions. Witness the boisterous celebrations, colorful processions, and traditional dance performances at the Kullu Dussehra, the Minjar Fair in Chamba, or the Losar Festival in Lahaul and Spiti.
Shopping and local cuisine
Exploring a destination's culinary and shopping environment is an essential component of any trip. Himachal Pradesh provides a scrumptious gastronomic adventure as well as one-of-a-kind shopping opportunities.
Regional Cuisine
Enjoy real Himachali cuisine, which is recognized for its bold flavors and utilization of local ingredients. Dham (a traditional dinner), Madra (a spicy curry), and Sidu (a packed bread) are must-tries, as is Kangri Dham, a local herbal beverage.
Shopping
Himachal Pradesh is a haven for shopaholics. Explore Shimla and Manali's busy markets for handicrafts, woolens, and traditional artifacts. Tibetan handicrafts and Buddhist souvenirs can be purchased at the Tibetan marketplaces in Dharamshala and McLeod Ganj.
Accommodation Options
Himachal Pradesh has a variety of lodging alternatives to suit any traveler's needs. You can discover anything to suit your needs and budget, ranging from luxury resorts to budget-friendly homes and guesthouses. Here are some popular lodging options:
Luxury Resorts
Pamper yourself at the magnificent resorts set among Himachal Pradesh's gorgeous scenery. These resorts have world-class amenities, beautiful views, and a tranquil atmosphere that will make your stay absolutely memorable.
Boutique Inns
Stay at boutique hotels that highlight the region's cultural heritage and experience the charm of Himachal Pradesh. These comfortable and modern hotels offer a unique blend of comfort and regional flavors.
Guesthouses and Homestays
Homestays and guesthouses provide a more authentic and personalized experience. Stay with a local family and learn about their traditions, cuisine, and wonderful hospitality. It's an excellent method to learn about the local way of life.
Essential Travel Tips
Here are some key travel suggestions for a pleasant and pleasurable vacation to Himachal Pradesh:
Pack Wisely
Pack for the season you'll be visiting and think about the activities you'll be doing. Remember to bring warm clothing, comfortable shoes, sunscreen, and insect repellent.
Acclimatization Properly
Himachal Pradesh is well-known for its high-altitude landscapes. Allow ample time to acclimate to the altitude while traveling to destinations like Spiti or Leh to avoid altitude sickness.
Stay Hydrated
It is critical to stay hydrated due to the steep landscape and varied temperatures. Carry a reusable water bottle with you and drink enough fluids to stay hydrated on your journey.
Respect the Local Culture
Respect the local traditions and customs. Dress modestly, especially while visiting holy sites, and obtain permission before photographing people or their possessions.
Conclusion
Himachal Pradesh truly enchants visitors with its breathtaking landscapes, adventurous experiences, rich culture, and kind hospitality. This gorgeous state provides something for everyone, whether you are a nature lover, an adventure seeker, or a cultural enthusiast. So pack your luggage, experience Himachal Pradesh's beauty, and make wonderful memories.
FAQs (Frequently Asked Questions)
Q1. Is Himachal Pradesh safe for solo travelers?
For single travelers, Himachal Pradesh is typically safe. However, it's always a good idea to take the required measures, notify someone of your whereabouts, and be aware of your surroundings.
Q2. What is the best way to explore Himachal Pradesh?
The best way to see Himachal Pradesh is to combine road trips with local transportation. It allows you to appreciate the gorgeous routes while also learning about the local culture.
Q3. Are there any wildlife sanctuaries in Himachal Pradesh?
Yes, such as the Great Himalayan National Park, Pin Valley National Park, and Kalatop Khajjiar Wildlife Sanctuary, Himachal Pradesh is home to various wildlife sanctuaries.
Q4. What are some famous local handicrafts from Himachal Pradesh?
Himachal Pradesh is well-known for its fine handicrafts, which include shawls, carpets, wooden artifacts, and metalwork. They can be found in local marketplaces and emporiums.
Q5. How can I reach Himachal Pradesh?
Himachal Pradesh can be reached by air, rail, and road. The nearest airport is in Chandigarh, which has good connections to major Indian cities. The nearest train stations are in Kalka and Pathankot, from which you can take taxis or buses to your Himachal Pradesh destination. If you want to go by road, there are regular bus connections from neighboring states, as well as the option of hiring private cabs for a more pleasant ride.
Now that you've gathered all of the necessary information, it's time to plan your vacation to Himachal Pradesh and immerse yourself in its beautiful beauty, exhilarating adventures, and rich cultural legacy. Prepare to make memories that will last a lifetime in this Himalayan paradise.
Note: Before planning to visit Himachal Pradesh. Please check any policy updates on Himachal Tourism Official Website