Kasauli, located in the lap of the Himalayas, is a tranquil town ideal for travelers seeking a quiet and peaceful retreat. The town is located in the northern Indian state of Himachal Pradesh and is noted for its spectacular mountain vistas, rich flora, and mild climate.
If you're considering a trip to Kasauli, here's a guide to help you discover the town's hidden gems.
Outline of the Article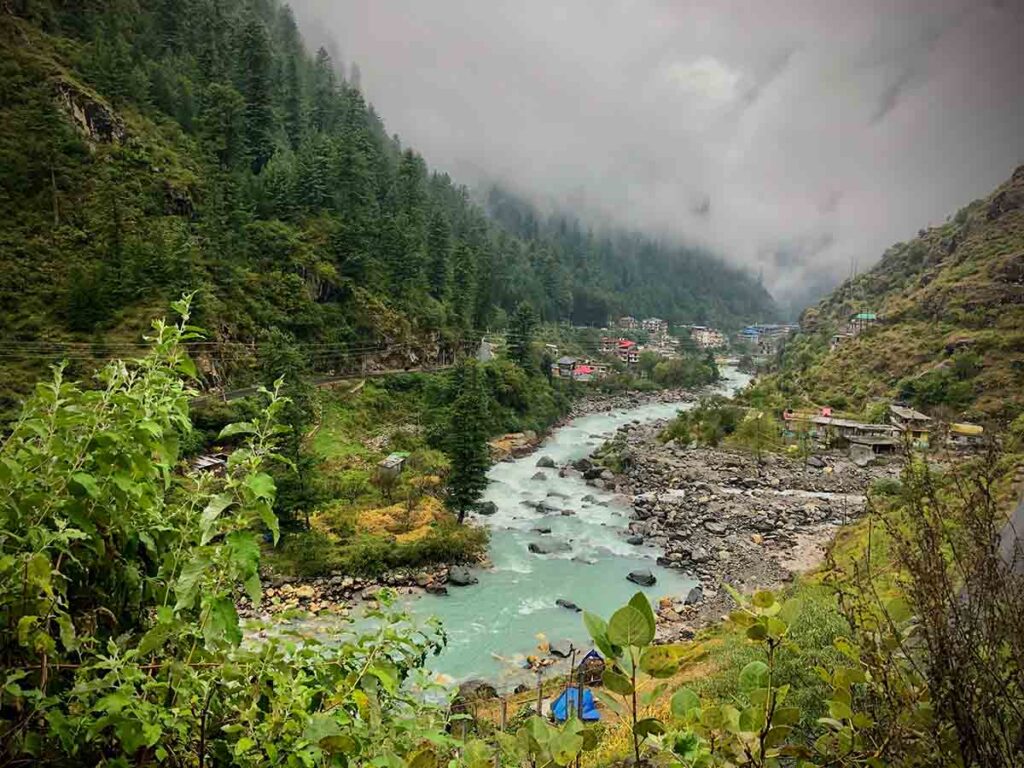 Getting There
The nearest airport is the Chandigarh International Airport, which is around 70 kilometers away. You can take a taxi or a bus from the airport to Kasauli. If you're arriving by train, the nearest station is Kalka Railway Station, which is around 35 kilometers away. To get to Kasauli, take a taxi or a bus from the station.
Best time to visit Kasauli
Kasauli is best visited in the summer, from March to June, when the weather is pleasant and the temperature ranges from 15°C to 28°C. This is an excellent time to explore the town's beautiful hiking trails, participate in outdoor activities, and enjoy the breathtaking mountain views.
Another wonderful time to visit Kasauli is during the monsoon season, which lasts from July to September and brings moderate to heavy rain. The lush vegetation and hazy environment create a beautiful ambiance. It is crucial to note, however, that landslides are typical during this time of year, so check the weather forecast and plan your journey accordingly.
Kasauli may get quite chilly throughout the winter months, from October to February, with temperatures as low as 0°C. However, if you enjoy the cold weather and want to see snowfall, this is the best time to visit. Simply bring warm clothing and appropriate gear to protect yourself from the cold.
Where to Stay
Kasauli provides a variety of lodging alternatives to suit all budgets. If you're searching for luxurious accommodation, choose Baikunth Resort, Kasauli Regency, or Kasauli Exotica. These resorts have breathtaking views of the mountains and are fully equipped with modern amenities to make your stay comfortable.
Kasauli has many guesthouses and homestays for those on a tight budget. Hotel R Maidens, Hotel Sanawar View, and Hotel Hemkunth are among the popular choices.
Things to Do
Here are some of the top Kasauli attractions:
1. Trek to Manki Point
Manki Point, commonly known as the Monkey Point, is Kasauli's highest point. The ascent is not tough, and the view from the summit is truly beautiful. From here, you can see the entire town as well as the snow-capped Himalayan peaks.
2. Visit the Christ Church
The Christ Church is a lovely colonial-era church erected in the nineteenth century. The stained-glass windows in the church portray scenes from the Bible. The church is located in the town center and is a must-see for anyone interested in history and architecture.
3. Walk along the Mall Road
The Mall Road is Kasauli's major shopping area and a nice spot to explore. The avenue is dotted with stores selling handicrafts, souvenirs, and apparel from the region. There are also numerous cafes and restaurants along the road where you can experience local specialties.
4. Visit the Kasauli Brewery
The Kasauli Brewery is one of Asia's oldest distilleries, famous for its high-quality single malt whisky. Visitors can take tours of the brewery and sample some of the distillery's finest products while learning about the process of manufacturing whisky.
5. Explore Gilbert Trail
The Gilbert track is a lovely hiking track that winds through Kasauli's lush woodlands. Colonel James Gilbert, a British commander, and environmental enthusiast, inspired the trail's name. You can see a variety of birds as well as several uncommon plant types along the walk.
You May also Love to Read:
Himachal Pradesh: A Journey Through the Abode of Snow
Travel Tips
Pack for the weather: Because the weather in Kasauli may be unpredictable, it's always a good idea to bring clothing for both warm and cold temperatures. Bring comfortable walking shoes and a light jacket for the evenings.
Book your accommodations in advance: Kasauli is a popular tourist destination, especially during the high season. To minimize last-minute headaches, reserve your accommodations ahead of time.
Carry cash: Because most places in Kasauli only accept cash, it's critical to have adequate cash on hand. ATMs are available, but their availability may be limited in some places.
Respect the culture of the locals: Kasauli is a small town with a strong feeling of community and culture. When visiting religious sites, it is critical to respect local customs and traditions and to dress appropriately.
Stay hydrated: The high altitude and dry climate of Kasauli can lead to dehydration. Carry a water bottle with you and stay hydrated throughout the day.
Drive carefully: Because the roads in Kasauli can be small and winding, it's critical to drive cautiously and respect traffic laws. If you are not comfortable driving in the hills, it is best to hire a local driver or take public transport.
Prepare for altitude sickness: Kasauli lies at an elevation of more than 6,000 feet, which might cause altitude sickness in certain persons. It is critical to plan ahead of time and take the required measures, such as staying hydrated and avoiding alcohol.
By following these Kasauli travel tips, you can have a safe and enjoyable trip to this beautiful town.
Final Thoughts
Kasauli is a Himalayan hidden treasure that is a must-see for everyone looking for a tranquil and serene escape. Kasauli has something for everyone, whether you're interested in history, architecture, or wildlife, or simply want to relax and enjoy the breathtaking views. So gather your belongings and make your way to this gorgeous town for an amazing vacation.