Are you looking for a peaceful and gorgeous mountain retreat? Look no further than Kasauli, a lovely hill station in the Indian state of Himachal Pradesh. Kasauli, with its beautiful scenery, colonial-era architecture, and quiet ambiance, is an ideal getaway from the hustle and bustle of city life. We'll walk you through all you need to know about discovering this hidden gem of a destination in this detailed Kasauli travel guide.
Outline of the Article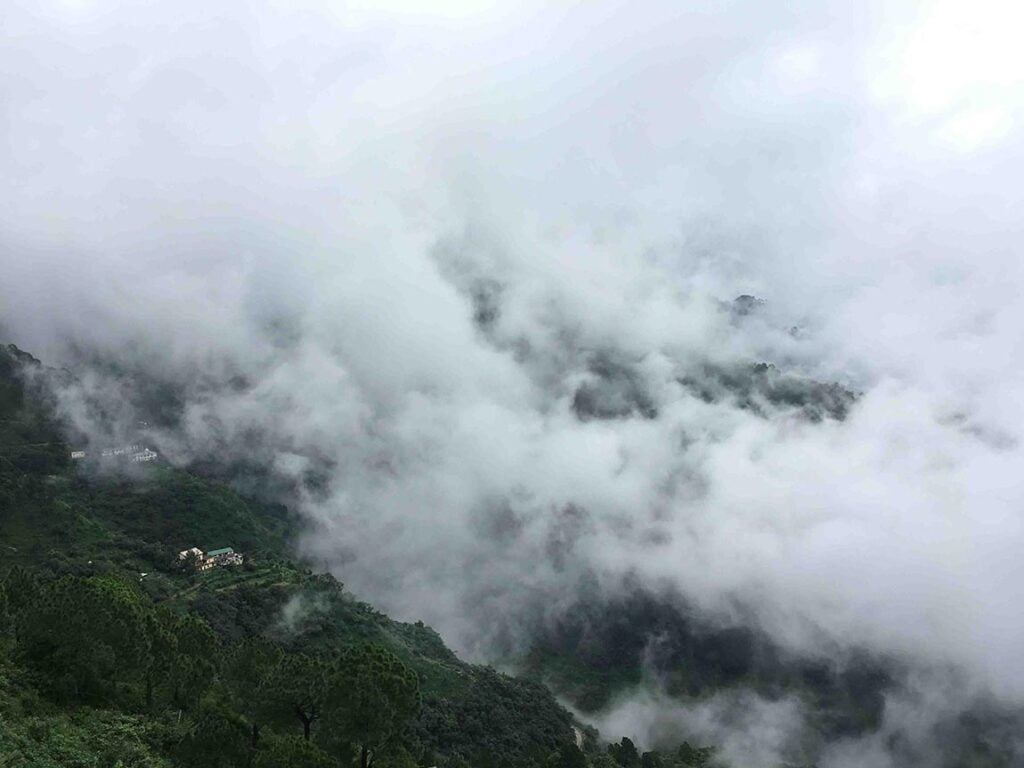 Introduction to Kasauli
Kasauli, located around 1,900 meters above sea level, provides a serene retreat for travelers seeking escape from the hustle and bustle of metropolitan life. Its colonial-era architecture reflects its past as a British cantonment town. The tranquil ambiance and stunning views of the surrounding mountains make it an ideal place for both leisure and exploration.
Getting There
By Air
The closest airport to Kasauli is Chandigarh Airport, which is around 65 kilometers away. From there, you can take a taxi or public transportation to Kasauli.
By Road
Kasauli is well-connected by road, with multiple buses running from adjacent cities and towns. The road to Kasauli is breathtaking, providing glimpses of the scenic splendor that awaits you.
By Train
Kalka train Station is the nearest train station. The UNESCO-listed Kalka-Shimla toy train connects Kalka and Dharampur, which is only 10 kilometers from Kasauli.
When to Visit Kasauli: Ideal Seasons
Kasauli, a quiet hill station nestled in the majestic Himalayas, welcomes visitors all year with its captivating beauty and tranquil charm. The town's climate changes with the seasons, providing visitors with various experiences.
Exploring Kasauli Across Seasons
1. The spring season (March through May)
Kasauli is very beautiful in the spring. As the weather begins to warm, the hills begin to bloom with colorful flowers and lush vegetation. Temperatures range from 10°C to 20°C, making it ideal for outdoor activities such as nature walks and tourism. It's also the time of year when the famed Kasauli Rhythm & Blues Festival takes place, attracting music fans from all over the world.
2. Summer (June to August)
Summer in Kasauli is a welcome respite from the scorching plains. The temperature ranges from 14°C to 28°C throughout this season, providing relief from the heat. It's an ideal time for leisurely walks, discovering local markets, and taking in the breathtaking scenery. Pack some light woolens, though, as the evenings can become a little cool.
3. Monsoon (September to November)
Kasauli is painted in vibrant hues during the monsoon season, with the landscape drenched in rain and mist. The temperature ranges from 10°C to 25°C. While rain limits outdoor activities, the town's beauty is at its peak during this time. The lush woodlands and the aroma of wet earth combine to create an ethereal ambiance ideal for a peaceful vacation.
4. Winter (December to February)
Kasauli is transformed into a winter wonderland during the winter. The temperature can plummet to 0°C, resulting in a blanket of snow covering the town. This season brings out the best in colonial architecture. It's excellent for savoring the coziness of tiny cafes and the snowfall. To be warm, remember to dress in layers.
Top Attractions in Kasauli, Himachal Pradesh
This lovely place has a wide range of attractions to suit every taste. We'll look at the best attractions that make Kasauli a must-visit destination.
1. Monkey Point
Monkey Point, popularly known as Hanuman Temple, is Kasauli's highest point. The temple has great spiritual significance and provides stunning views of the surrounding valleys and the Sutlej River. According to legend, Lord Hanuman stepped here while carrying the Sanjeevani herb. Photographers and nature lovers will enjoy the panoramic vista from this vantage point.
2. Christ Church
Christ Church is an architectural masterpiece as well as a legacy of the British colonial era. Its magnificent neo-Gothic building, embellished with elaborate stained glass windows, is a sight to behold. Kasauli's calm charm is enhanced by the tranquil ambiance within the chapel.
3. Sunset Point
Sunset Point is where nature creates a riot of colors in the sky as the sun sets for the day. The breathtaking sunset view against the backdrop of the hills is breathtaking. The serene atmosphere that pervades this location makes it ideal for reflection and relaxation.
4. Gilbert Trail
Gilbert Trail is a beautiful walking path through deep forests of pine, oak, and chestnut trees. Colonel Gilbert, a British officer, inspired the trail, which offers a calm getaway into nature. This lovely ride is accompanied by bird music and the rustling of leaves.
5. Kasauli Brewery
Kasauli Brewery, one of Asia's oldest distilleries, transports you back in time. It was founded in the 1820s and now provides guided tours that dive into the process of producing great spirits. The tour culminates with a tasting session where you can savor Kasauli's legacy.
6. Gurudwara Shri Guru Nanak Ji
The Gurudwara is a Sikh temple. Gurudwara Shri Guru Nanak Ji Shri Guru Nanak Ji emanates peace and spiritual comfort. The gurudwara's tranquil environment and gorgeous architecture make it a must-see for visitors seeking a spiritual experience.
7. Lover's Lane
Lover's Lane is a romantic walk that weaves through thick foliage, providing couples with a peaceful and picturesque respite. The tranquil setting and nice weather make it ideal for leisurely strolls.
8. Baikunth Resorts & Spas
Baikunth Resorts is an opulent refuge for individuals seeking extravagance in the middle of nature. The resort, which is set in a colonial-era cottage, combines modern conveniences with old-world charm. Its tranquil environment and first-rate amenities assure a delightful visit.
9. Kasauli Club
The Kasauli Club is a reminder of Kasauli's colonial past. The rustic charm and colonial architecture of the club make it an appealing attraction. While it is largely a members-only club, guests are frequently welcome to join events and enjoy the ambiance.
10. Lower Mall Road
Lower Mall Road is the shopping and dining hub of Kasauli. It's lined with shops, cafes, and local booths and is the ideal spot to learn about the town's culture, shop for gifts, and eat exquisite Himachali food.
You May Also Love to Read:
Exploring the Beauty of Shimla: A Complete Travel Guide
Outdoor Activities
Trekking Trails
Kasauli has a wealth of trekking trails with varied degrees of difficulty. There's plenty for every trekking enthusiast, from easy excursions through pine forests to strenuous hikes up mountain peaks. Trails like the Lower Mall Road to Kimmughat provide lovely scenery, while the Kasauli to Jabli path is more challenging.
Paragliding Adventures
Paragliding is a fantastic way for adrenaline addicts to take in Kasauli's beauty from above. A safe and memorable experience is ensured by experienced instructors and well-maintained equipment. Flying over the hills and valleys while taking in magnificent sights is an adventure you will never forget.
Nature Walks
Nature lovers can enjoy Kasauli's tranquility by taking leisurely strolls along its gorgeous pathways. The fresh mountain air, the calming sound of rustling leaves, and the odd meeting with local wildlife all contribute to a peaceful atmosphere. These invigorating treks are popular along the Lover's Lane route and the Upper Mall Road.
Cuisine and Local delicacies
Himachali Dishes
Your trip is not complete unless you try the local cuisine. Kasauli serves a variety of Himachali cuisine that will tantalize your taste buds. Each meal, from the classic "Chana Madra" to the substantial "Dham," reflects the region's rich cultural legacy. Don't forget to get the famed "Kaalaadi" cheese to go with your meal.
Popular Cafes
Kasauli is home to beautiful cafes that serve wonderful food as well as stunning views. Imagine enjoying a hot cup of coffee while gazing out at the misty mountains—it's every traveler's fantasy. The cafes are also fantastic places to meet other travelers and swap stories.
Accommodation Options
Luxury Hotels
Kasauli is home to a number of luxury resorts that combine comfort and natural beauty. These resorts offer first-rate amenities, breathtaking vistas, and a tranquil ambiance that promises a relaxing stay. Indulge in spa treatments, swim in the pool, and savor gourmet meals while surrounded by nature's splendor.
Cozy Homestays
Kasauli's cozy homestays are a fantastic choice for anyone looking for a more personalized experience. These family-run hotels provide a warm and welcoming environment. Engage in heartfelt conversations with your hosts, savor home-cooked meals, and become immersed in the local way of life.
Shopping
Local Markets
Exploring its local markets is a delightful experience. There is a wide range of locally manufactured goods available, from handicrafts to apparel. The Tibetan Market is well-known for its handwoven shawls and one-of-a-kind items. Don't forget to bring home some organic jams and preserves as a memento of your trip.
Buy Souvenirs
Consider purchasing excellent handcrafted things such as wooden artifacts, local handicrafts, and traditional jewelry as a souvenir of your journey. These gifts capture the charm while also supporting local artists.
Experiencing Local Culture
Festivals and Celebrations
Kasauli's festivals celebrate the city's unique cultural traditions. The "Sari Festival" and "Renuka Fair" both highlight traditional dance, music, and art forms. Participating in these celebrations provides a unique insight into the local way of life.
Interacting with Locals
Interacting with friendly locals will increase your Kasauli experience. Their stories, customs, and warm welcome provide insights into the history and culture of the region. Don't be afraid to strike up discussions and develop relationships that will enhance your journey.
Kasauli Nearby Attractions
Dagshai
Dagshai is a lovely town located a short drive from Kasauli. Dagshai, famous for its old military cantonment, provides a unique peek into India's colonial past. Explore the old churches and quaint alleyways, as well as the Dagshai Jail Museum, which tells the history of the area.
Solan
Solan, also known as the "Mushroom City of India," is a nearby town worth visiting. Solan is known for its mushroom growing and unique flora, and it is home to attractions such as the Mohan Shakti Heritage Park, a large complex that showcases India's cultural variety.
Travel Tips
Packing Essentials
Don't forget to take warm clothing for your Kasauli vacation, especially if you're coming during the winter. Walking shoes, sunscreen, and a raincoat are all required. Carry a small rucksack with you for essentials for excursions and outings.
Safety precautions
While Kasauli is quite safe, it is prudent to practice basic safety precautions. Keep your stuff secure, especially when visiting popular locations. Stay hydrated, observe local customs, and exercise caution while trekking. If you decide to participate in adventure activities, make sure to follow all safety recommendations supplied by professionals.
Capturing Memories
Photography Spots
Kasauli is a photographer's paradise, with picturesque views around every corner. Capture the misty mountains from Monkey Point, Christ Church's architectural splendor, and the lively marketplaces. Remember to get up early to see the spectacular sunrise over the hills.
Instagram-Worthy Places
Pose against the gorgeous backdrop of Kasauli's scenery to make your Instagram account envy-worthy. The vibrant Tibetan Market, the tranquil calm of Sunset Point, and the vintage appeal of colonial architecture are just a few of the places that will have your followers clicking the "like" button.
Preserving the Environment
Responsible Tourism
As a responsible traveler, keep the environment and local populations in mind. Avoid littering and properly dispose of trash. Support local businesses and craftspeople, and whenever feasible, seek eco-friendly accommodations.
Eco-Friendly Practices
Use reusable water bottles and bags to reduce your carbon footprint. To reduce pollution, use public transit or shared taxis. Stick to established pathways when exploring trails to maintain the fragile habitat.
Getting Off the Beaten Path
While visiting popular places is essential, don't be afraid to stray off the main path. Explore less-explored locations to find secret waterfalls and secluded vistas and interact with locals. These experiences can help you form a stronger bond with the area.
Trails Lesser-Known
Exploring lesser-known routes in Kasauli can be a rewarding experience for individuals seeking a deeper connection with nature. These trails, which are not on regular tourist itineraries, provide an opportunity to immerse oneself in the raw grandeur of the Himalayas. The peace and pristine scenery provide for a really off-the-beaten-path trip.
Conclusion
Finally, Kasauli, Himachal Pradesh, is a treasure trove of natural beauty, colonial history, and tranquility. It appeals to all, whether you're an adventurer, a history buff, or simply looking for a tranquil escape. Its quaint charm, magnificent landscapes, and numerous attractions combine to make it a memorable vacation.
Note: To know more about Kasauli, Please visit the Himachal Tourism Official Website.