Do you want an ideal getaway that combines excellent accommodations, stunning places, and a plethora of entertainment? Take a look at a cruise vacation! Cruising allows you to embark on amazing maritime voyages while enjoying world-class amenities and a diverse selection of activities. In this post, we'll take you on a virtual journey to discover the five best cruise trips in the world that will leave you with lasting memories. So pack your bags and get ready for a once-in-a-lifetime adventure!
Outline of the Article
5 Best Cruise Trips in the World
Cruise Trip 1: "The Mediterranean Magic"
A Mediterranean cruise is one of the top cruise trips in the world, combining history, culture, and magnificent landscapes. Depart from Barcelona or Venice for breathtaking places such as Santorini, Rome, and Dubrovnik. Explore colorful marketplaces, marvel at historic structures such as the Colosseum, and savor wonderful Mediterranean food. The Mediterranean delivers sensual delights at every turn, whether visiting the legendary Greek Islands or meandering the lovely roads of the gorgeous Amalfi Coast.
Cruise Trip 2: "Caribbean Bliss"
A Caribbean cruise is one of the best cruise trips in the world, taking you to turquoise waters, pure white beaches, and a tranquil island atmosphere. Imagine waking up to the gentle sway of palm trees and spending your days snorkeling in crystal-clear waters. From well-known ports like St. Maarten and Jamaica to hidden treasures like Antigua and Barbuda, the Caribbean has it all. Immerse yourself in lively local cultures, sip tropical cocktails, and sway to Caribbean music rhythms. The Caribbean has something for everyone, whether they want to rest or go on an adventure.
Cruise Trip 3: "Alaska's Majestic Wilderness"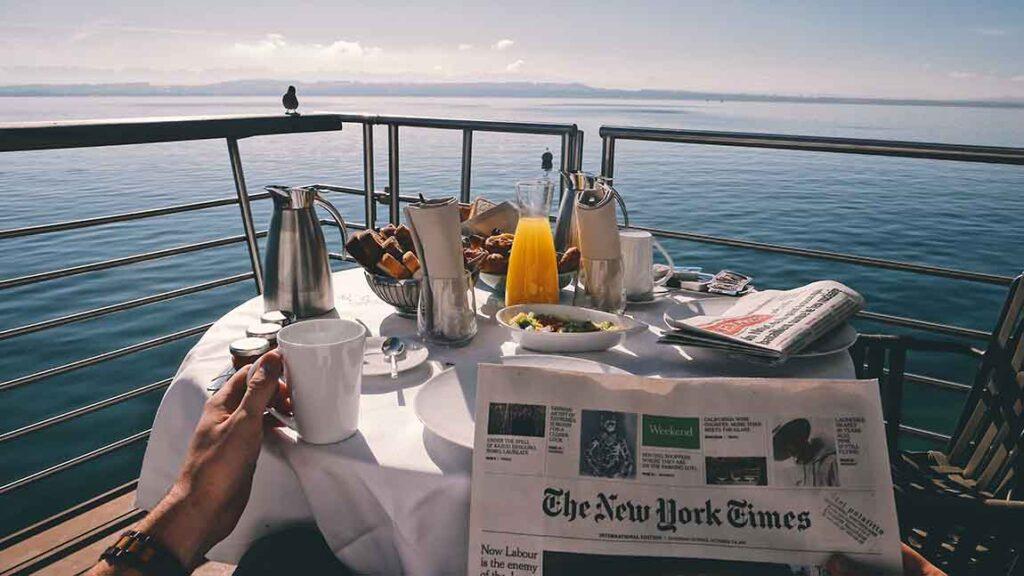 An Alaskan cruise offers awe-inspiring natural beauty and exciting wildlife encounters, making it one of the top cruise trips in the world. Sail by breathtaking glaciers, see humpback whales breach, and be mesmerized by the reflection of snow-capped mountains in stunning fjords. Discover lovely coastal communities such as Juneau and Skagway, where the combination of history and untamed landscape provides a distinct charm. Exciting activities include glacier dog sledding and kayaking beside friendly sea otters. A trip to Alaska will inculcate in you a deep respect for nature's beauties.
You May also Love to Read:
Cruise into Adventure: A Journey of a Lifetime on a Cruise
Cruise Trip 4: "Exotic Adventures in Southeast Asia"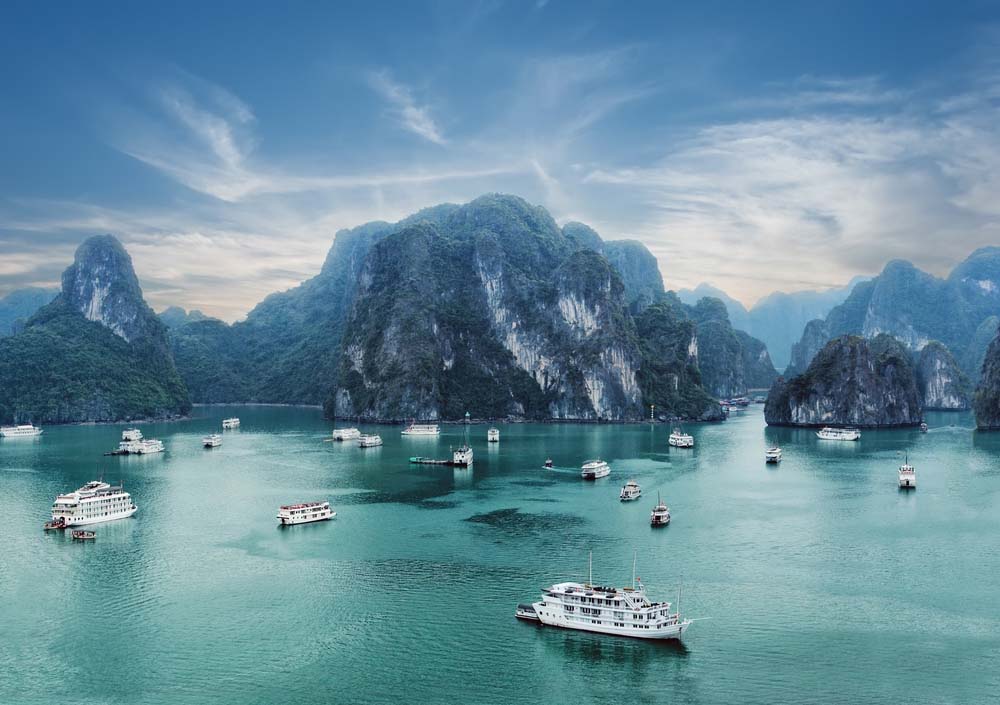 A Southeast Asia cruise is one of the best cruise trips in the world and an intriguing voyage for people looking for exotic charm and profound cultural immersion. From the busy streets of Bangkok to the ancient treasures of Angkor Wat, this region provides a treasure trove of experiences. Explore bustling markets, savor exquisite street food, and take in mesmerizing local dances and festivities. Discover prominent places such as Halong Bay in Vietnam and Bagan in Myanmar. A Southeast Asia cruise combines history, spirituality, and enchantment, leaving you with unique memories.
Cruise Trip 5: "The Enchanting Norwegian Fjords"
Prepare to be awestruck by Norway's breathtaking fjords on one of the top cruise experiences in the world. When you embark on this incredible adventure, you will be cruising through stunning landscapes that appear almost otherworldly. Consider yourself surrounded by towering cliffs, flowing waterfalls, and lovely towns dotted along the coast. From the lively city of Bergen to the tranquil Geirangerfjord, each port of call on this expedition highlights the overwhelming majesty of nature. Take a picturesque train ride through the Flem Valley or trek to the famed Pulpit Rock for panoramic views. Exploring the fjords of Norway will definitely leave you in awe of some of the world's most extraordinary natural treasures.
Conclusion
Travel on the best cruise trips in the world for an unforgettable vacation where luxury, adventure, and leisure blend effortlessly. Every cruise promises an unforgettable experience, whether you want to visit the Mediterranean, Caribbean, Alaska, Southeast Asia, or the Norwegian fjords. A cruise holiday fulfills every traveler's dreams, providing cultural immersion as well as spectacular natural beauty. So set sail on your ideal getaway and make memories that will last a lifetime.
FAQs
Q1. What are the benefits of taking a cruise trip?
A. All-inclusive amenities, simple transportation between destinations, a variety of onboard activities and entertainment, and the ability to visit multiple areas without the trouble of packing and unpacking are just a few of the advantages of taking a cruise.
Q2. Are cruise trips suitable for families with children?
A. Absolutely! Many cruise lines cater to families by providing children's programs, onboard water parks, and family-friendly entertainment. Some ships even provide nurseries for infants and teen clubs for older youngsters.
Q3. How can I choose the right cruise for my preferences?
A. Consider the destination, cruise duration, onboard amenities, and sorts of activities and entertainment available. Look into several cruise lines and study reviews to locate one that fits your needs and budget.
Q4. Is motion sickness a common issue on cruises?
A. While some passengers may get motion sickness, modern cruise ships are outfitted with stabilizers to reduce motion. Choosing a larger ship or a cabin in the middle of the ship can also help lessen the chance of motion sickness.
Q5. What is the best time of year to embark on a cruise trip?
A. The optimum time to go on a cruise is determined by the destination. Investigate the temperature, weather trends, and peak seasons of your selected cruise destination to decide the best time to depart.