Article Outline
Introduction
Welcome to Karnataka, It is located in southern India and entices travelers with its various landscapes, rich cultural heritage, and kind friendliness. Karnataka has something for everyone, from bustling cities to peaceful hill stations, from historical places in Karnataka to wildlife sanctuaries. We will examine the best tourist places in Karnataka, the best wildlife sanctuaries, gastronomic pleasures, and much more in this comprehensive travel guide, ensuring you have all the knowledge you need to organize an enjoyable trip to Karnataka.
Discovering Karnataka
Karnataka, also known as the "Land of the Kannadigas," is a historical state with a rich cultural past. It is located in southwestern India and borders states such as Maharashtra, Goa, Kerala, Tamil Nadu, and Andhra Pradesh. The state provides a unique experience for visitors by combining traditional and modern characteristics.
Geographical and Cultural Significance
Karnataka has a rich geographical landscape that includes lush green forests, stunning hill stations, gorgeous beaches, and mighty rivers. The Western Ghats, a UNESCO World Heritage Site, run through the state, adding to its breathtaking natural splendor. Karnataka is also rich in culture, with a history stretching back to ancient times. Various dynasties have ruled it, including the Kadambas, Chalukyas, Hoysalas, and the powerful Vijayanagara Empire.
Top Tourist Attractions in Karnataka
Karnataka has a number of exceptional tourist places that cater to a wide range of interests and inclinations. Let's take a look at some of the state's tourist attractions in Karnataka.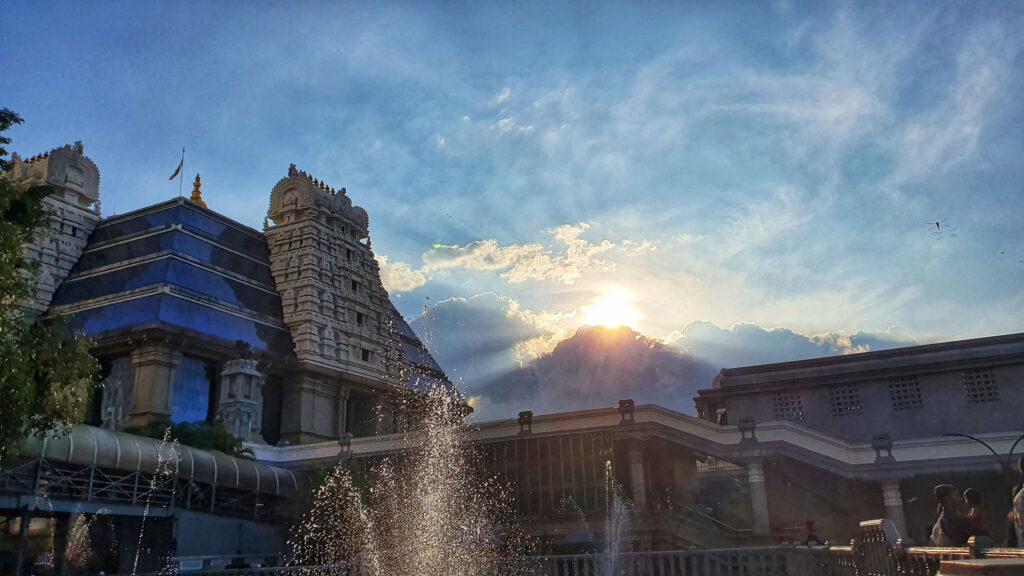 Bengaluru, The Silicon Valley of India
Bengaluru, the state capital of Karnataka, is a thriving metropolis known as the "Silicon Valley of India." It is a technology and innovation hotspot, with various global corporations and startups. Bengaluru, in addition to its technological strength, has a thriving culture with stunning gardens, palaces, and ancient buildings such as the Bangalore Palace and Lalbagh Botanical Garden. Read More
Mysuru – The Cultural Capital
Mysuru, commonly known as Mysore, is renowned as the cultural capital of Karnataka. It is well-known for its majestic Mysore Palace, which depicts the city's royal origins. The palace is a marvel of Indo-Saracenic construction and a sight to behold, especially during the annual Dasara festival, when thousands of lights illuminate the palace. Mysuru is also well-known for its silk weaving and sandalwood carving traditions. Visitors can explore the colorful marketplaces, visit the Chamundi Hills, and enjoy the old-world beauty of the city. Read More
Coorg – The Serene Hill Station
Coorg is a lovely hill station nestled among the green Western Ghats that offers a calm getaway from the hustle and bustle of city life. Coorg, also known as the "Scotland of India," is endowed with mist-covered hills, coffee plantations, and cascading waterfalls. The region is particularly known for its spice estates, where visitors may learn about coffee, cardamom, and pepper growing. Popular activities in this tranquil paradise include trekking, river rafting, and wildlife excursions. Read More
You May Also Love To Read:
Best 10 Hill Stations in India for Adventure and Relaxation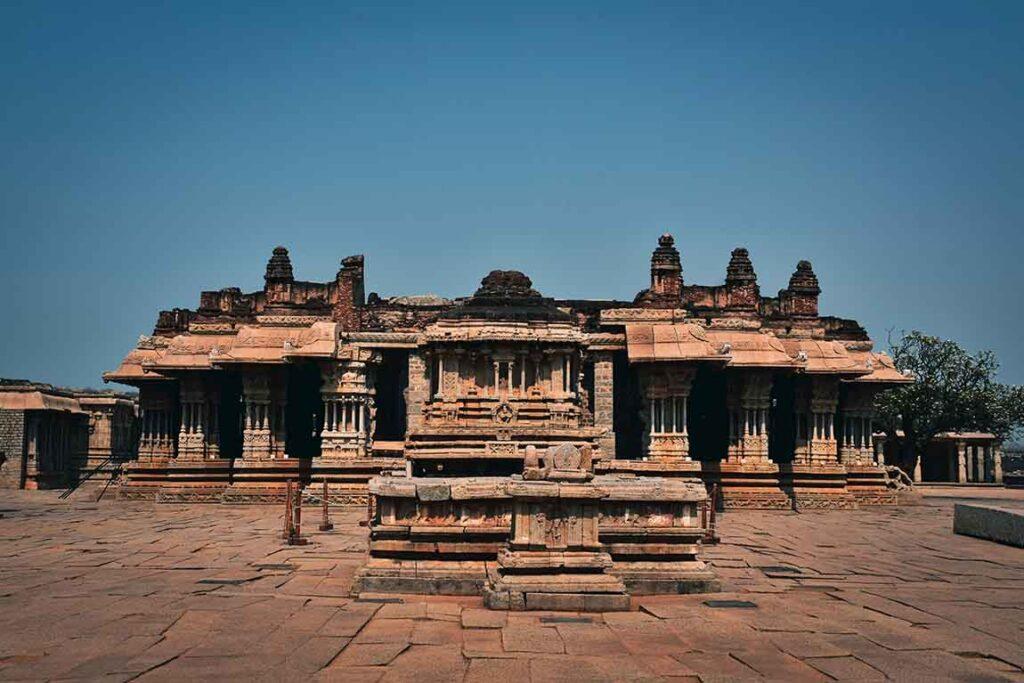 Hampi – The UNESCO World Heritage Site
Hampi is a UNESCO World Heritage Site and a tribute to the Vijayanagara Empire's splendor. This historic city's ruins transport tourists back in time, displaying the architectural splendor of a bygone age. Hampi's must-see sights include the Virupaksha Temple, Vittala Temple, and the renowned Stone Chariot. Exploring the elaborately carved architecture and meandering through the ancient bazaars provides a completely immersive experience. Read More
Gokarna – The Tranquil Beach Destination
Gokarna, located on Karnataka's western coast, is a quiet beach location that provides travelers with a peaceful respite. Om Beach, Kudle Beach, and Paradise Beach are among the town's most beautiful beaches. Gokarna is also a popular pilgrimage destination, with the famed Mahabaleshwar Temple drawing pilgrims from all across the country. Gokarna's relaxed environment, gorgeous sunsets, and fresh seafood make it an ideal destination to unwind and recuperate. Read More
Badami – The Magnificent Rock-cut Caves
Badami, located in northern Karnataka, is a tiny town with significant historical and architectural value. Badami is famous for its magnificent cave temples cut into sandstone cliffs. Some of the prominent attractions here include the Bhutanatha Temple, Agastya Lake, and the Badami Fort. Read More
Wildlife and Nature in Karnataka
Karnataka is endowed with an abundance of wildlife and natural beauty, making it a haven for nature aficionados and wildlife enthusiasts. Let's take a look at some of the state's most popular wildlife sanctuaries in Karnataka.
Bandipur National Park
Bandipur National Park, located in the Nilgiri Biosphere Reserve, is a wildlife enthusiast's paradise. The park is home to rich flora and wildlife, spanning lush woods and green meadows. Visitors can see magnificent tigers, elephants, leopards, Indian gaurs, and other bird species. Jungle safaris and nature walks allow visitors to experience the park's raw splendor.
Nagarhole National Park
Nagarhole National Park, also known as Rajiv Gandhi National Park, is another rich trove of wildlife in Karnataka. The park is well-known for its strong royal Bengal tiger and Indian elephant populations. Embark on an exhilarating safari, either by vehicle or on the back of an elephant, and get up close and personal with the abundant wildlife. Rare animals such as the Nilgiri tahr and the elusive black panther can also be found in the park.
Brahmagiri Wildlife Sanctuary
The Brahmagiri Wildlife Sanctuary, located in Karnataka's Western Ghats, is a paradise for nature enthusiasts and wildlife lovers. The sanctuary, which covers an area of approximately 181 square kilometers, is distinguished by deep woods, lush green valleys, and clean streams. It is home to a wide variety of flora and animals, including the magnificent tiger, elephant, leopard, gaur, and other bird species. The sanctuary provides a peaceful haven in the middle of nature's wealth, where guests may enjoy thrilling wildlife safaris, birdwatching, and gorgeous hiking trails. The Brahmagiri Wildlife Sanctuary is a must-see for anyone looking to immerse themselves in Karnataka's beauty and nature.
You May also Love to Read:
Discover the 10 Best Wildlife Sanctuaries in Karnataka
Waterfalls: Nature's Spectacular Delights
Karnataka has a plethora of natural beauties to offer, and one of the most awe-inspiring attractions in the state is its majestic waterfalls. These cascades of water, nestled among thick flora, provide a mesmerizing spectacle that draws both nature enthusiasts and adventure seekers.
Jog Falls
Jog Falls, located in the Shimoga area, is one of India's most famous and highest waterfalls. The Sharavathi River falls from a height of about 830 feet, creating a tremendous show of falling water. The tremendous volume and force of the falls astound visitors with nature's might. The best time to see Jog Falls is during the monsoon season, when the water flow is at its highest. The enchanting experience is enhanced by the hazy atmosphere and green surroundings. Read More
Abbey Falls
Abbey Falls, located in the scenic village of Madikeri in Coorg, is a sight to see. This waterfall, surrounded by coffee plantations and lush woodlands, produces an enthralling image as it cascades down from a height of roughly 70 feet. Abbey Falls' charm comes from its tranquility and the rich flora that surrounds it. Visitors can take a leisurely stroll through the gorgeous pathways leading to the falls, soaking in the tranquility of the surroundings. Read More
Shivanasamudra Falls
Shivanasamudra Falls, located on the banks of the Kaveri River, is a magnificent waterfall formed by the river separating into two separate falls known as Gaganachukki and Bharachukki. The thundering cascades and deafening sound of the water tumbling down the gorge are a sight to see. Shivanasamudra Falls is a popular picnic destination, and visitors can also explore the surrounding Shivanasamudra town, which has spectacular views of the falls. Read More
Iruppu Falls
Iruppu Falls, located in the Western Ghats' Brahmagiri Range, is not only a natural wonder but also has significant religious importance. Legend has it that Lord Rama and his brother, Lord Lakshmana, traveled through this region on their way to find Lord Rama's wife, Sita. Lord Rama is said to have thrown an arrow into the ground, causing water to gush forth and form the Iruppu Falls. Iruppu Falls is a must-see location because of its quiet environment, beautiful forest surroundings, and spiritual vibe.
Magod Falls
Magod Falls is a hidden beauty waiting to be discovered in the deep jungles of the Western Ghats. This waterfall, fed by the Bedti River, cascades down from a height of roughly 650 feet, producing a breathtaking sight. Magod Falls is best visited during the monsoon season when the falls are at their peak. The natural splendor of the surrounding landscapes, combined with the tranquil atmosphere, make Magod Falls a perfect destination for nature lovers and photographers.
You May also Love to Read:
10 Best Waterfalls in Karnataka That Will Leave You Mesmerized
Karnataka Cuisine and Festivals
Karnataka is a culinary treat, with a diverse range of flavors and cuisines reflecting the state's illustrious culinary tradition. Let us explore Karnataka's exquisite cuisine and colorful festivals.
Delectable Karnataka Cuisine
Karnataka cuisine is a fusion of flavors influenced by the region's numerous people and history. Among the highlights are the famous Mysore Masala Dosa, Bisi Bele Bath, Mangalorean seafood specialties, and traditional Kodava cuisine.
Filter coffee, made with freshly ground coffee beans and served with foamy milk, is also popular in the state. For foodies, exploring local street foods such as spicy Bonda, crunchy Maddur Vada, and tangy Pani Puri is a must.
Vibrant Festivals and Celebrations
Karnataka hosts a myriad of festivals that highlight the state's cultural diversity. The magnificent Dasara festival in Mysuru is a highlight, with processions, music, dance, and artistically adorned elephants bringing the city to life. Ugadi, the Kannada New Year, Makar Sankranti, and the Karaga festival in Bengaluru are more noteworthy celebrations. These festivities provide a look at Karnataka's diverse traditions and customs.
Best Time to Visit Karnataka
The best time to visit Karnataka depends on the destinations and activities you want to do. The climate of the state is tropical, with differences in different places. The months of October to February are generally regarded as the best for touring Karnataka because the weather is nice and suitable for outdoor activities. However, because of their cool climate, hill stations such as Coorg and Chikmagalur are popular all year.
Getting Around Karnataka
Karnataka has an extensive transit network, making it easy for visitors to tour the state. Bengaluru, the capital, is well connected to major cities in India by air, rail, and road. Domestic and international flights are served at Kempegowda International Airport. The state has a well-developed road system, with buses and taxis widely available for intercity travel. Furthermore, the South Western Railway connects cities and other states.
Conclusion
Karnataka, with its various landscapes, rich cultural legacy, and welcoming people, provides a really unforgettable vacation experience. The state captivates travelers with its allure, from experiencing the dynamic cities of Bengaluru and Mysuru to finding the peaceful beauty of Coorg and the ancient wonders of Hampi. Wildlife sanctuaries can go on exciting safaris in the Bandipur and Nagarhole National Parks, while foodies can sample the exquisite cuisine. Karnataka has it all, whether you're looking for historical landmarks, natural wonders, or a cultural extravaganza.
Note: Before planning to visit Karnataka, Please check any policy updates on the Karnataka tourism official website Welcome to Karnataka Tourism – Government of Karnataka.
FAQs
1. What is the best time to visit Coorg?
The months of October to March are perfect for visiting Coorg because the weather is pleasant and ideal for exploring the hill station. The cool atmosphere and rich foliage make it an ideal escape from the sweltering summer heat.
2. Can I spot tigers in Bandipur National Park?
Yes, Bandipur National Park has a tiger population. While seeing tigers in the wild requires luck and patience, Bandipur offers a high possibility of seeing these amazing creatures during jungle safaris.
3. Are there any adventure activities in Gokarna?
Yes, Gokarna has a variety of thrilling adventure activities. Trekking, surfing, parasailing, and banana boat excursions are among the activities available. These fascinating activities are set against a backdrop of gorgeous beaches and scenic surroundings.
4. What are some famous festivals celebrated in Karnataka?
Karnataka celebrates a number of festivals with zeal. Dasara, which is celebrated in Mysuru, is a well-known event noted for its grandeur and cultural significance. Other significant festivals include Ugadi, Makar Sankranti, and Bengaluru's Karaga festival.
5. How can I reach Hampi?
Hampi is accessible by road or train. Hospet is the nearest railway station, which is well-served by trains from major cities in Karnataka and neighboring states. To get to Hampi, take a short bus or cab ride from Hospet. Hubli Airport, located around 144 km from Hampi, is the nearest airport.