Coorg, commonly known as Kodagu, is a picturesque hill station in Karnataka, India, located in the Western Ghats. Coorg is a beautiful blend of natural beauty, rich culture, and exhilarating adventures, with its lush green landscapes, misty hills, fragrant coffee farms, and flowing waterfalls. Here are some best places to visit in Coorg (Kodagu) if you're considering a vacation to this fascinating destination.
Article Outline
1. Coorg: A Picturesque Hill Station
Coorg's geographical location, at around 3,500 feet above sea level, adds to its mild climate and spectacular scenery. The hill station has a pleasant temperature all year, but the ideal months are October to March when the weather is cool and pleasant. Coorg (Kodagu) has a variety of tourist attractions to suit every traveler's tastes.
2. Exploring the Natural Beauty of Coorg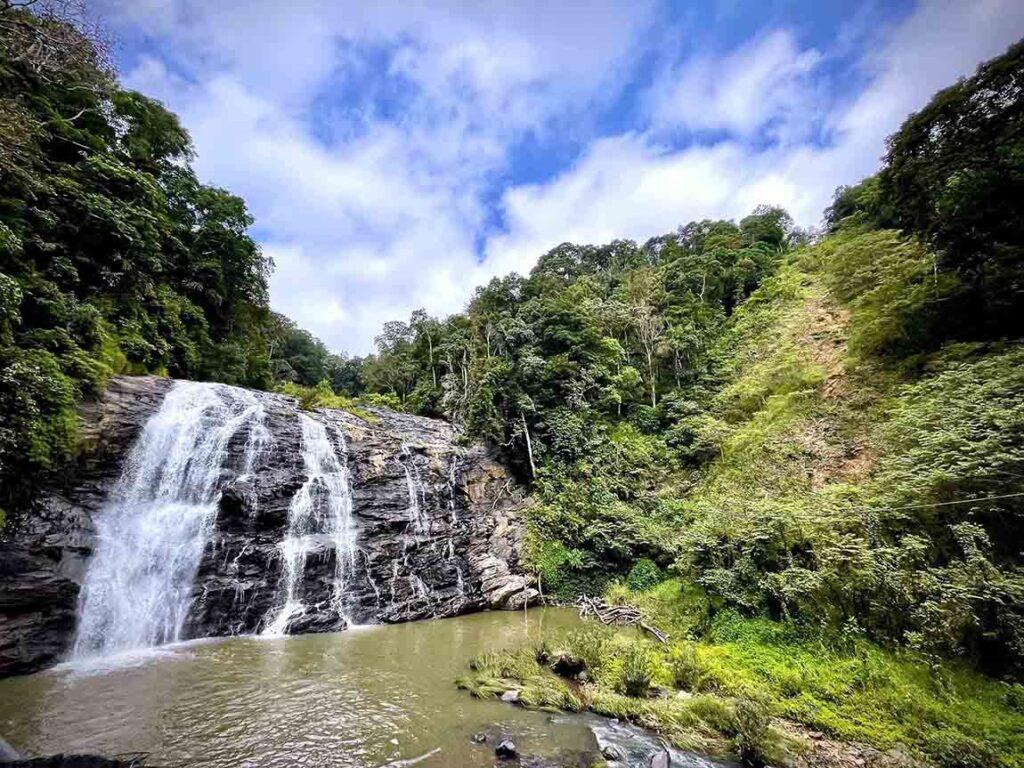 2.1 Abbey Falls: A Majestic Cascade
Abbey Falls, one of Coorg's most prominent attractions, captivates visitors with its roaring waterfall surrounded by lush foliage. The sound of water flowing over the rocks grows louder as you approach the falls, increasing anticipation. When you get to the viewpoint, you'll be greeted with a breathtaking view of the falls plunging into a pool below, creating a stunning scene.
2.2 Talacauvery: The Origin of River Cauvery
Talacauvery is a spiritual location in Coorg (Kodagu) and is thought to be the source of the Cauvery River. This quiet location, surrounded by beautiful nature, bears great religious significance for the inhabitants. The confluence of three rivers—the Cauvery, Kannike, and Sujyoti—may be seen by visitors. Talacauvery is a must-see in Coorg because of its breathtaking views and serene ambiance.
2.3 Dubare Elephant Camp: Interact with Gentle Giants
The Dubare Elephant Camp is a must-see site for nature aficionados and animal lovers. This camp, located on the banks of the Cauvery River, offers a once-in-a-lifetime opportunity to engage with elephants. Visitors can observe elephants being bathed, fed, and even ridden. Getting up close and personal with these gentle giants in their native habitat is an unforgettable experience.
2.4 Nagarhole National Park: A Wildlife Enthusiast's Paradise
Nature lovers and animal aficionados should not pass up the opportunity to visit Nagarhole National Park, which is located near Coorg (Kodagu). This national park is home to a wide variety of flora and animals, including tigers, elephants, leopards, and several bird species. Visitors can go on exciting wildlife safaris to see these gorgeous species in their natural habitat.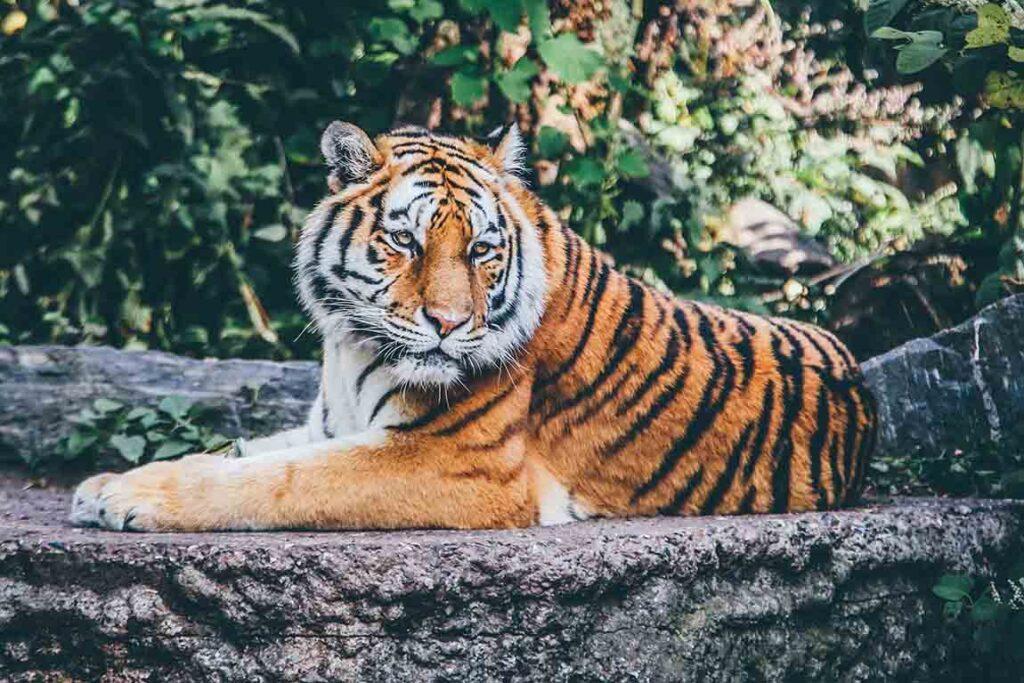 2.5 Brahmagiri Wildlife Sanctuary: Beauty of the Western Ghats
The biodiverse Brahmagiri Wildlife Sanctuary in Karnataka's Kodagu district is located amid the Western Ghats. It covers 181 square kilometers and is home to lush woods, foggy hills, and a diverse range of flora and wildlife. Visitors can go on exhilarating wildlife safaris and see elephants, tigers, leopards, deer, and a variety of bird species. Trekkers can also reach the picturesque Brahmagiri summit for spectacular views. This sanctuary is a must-see for nature lovers who want to be immersed in the beauty and tranquillity of the Western Ghats.
2.6 Raja's Seat: A Scenic Viewpoint
Raja's Seat is a prominent Coorg (Kodagu) viewpoint that provides amazing panoramic views of the surrounding countryside. It is reported to have been a favorite place of the Kodava rulers, who came here to enjoy the breathtaking sunsets. Visitors can unwind in the wonderfully landscaped gardens while taking in the breathtaking views of mist-covered hills and valleys.
3. Immersing in Coorg's Rich Culture and Heritage
Coorg (Kodagu) not only enchants visitors with its natural beauty, but it also provides insight into its rich culture and heritage. Here are a few cultural attractions not to be missed:
3.1 Madikeri Fort: Historical Significance and Architecture
Madikeri Fort, which goes back to the 17th century, is a significant historical relic in Coorg. This magnificent fort combines Indian and Islamic architectural elements. Explore ancient temples, a museum, and a palace that houses historical artifacts, weapons, and pictures of Coorg's emperors.
3.2 Namdroling Monastery: A Tibetan Buddhist Monastery
The Namdroling Monastery, popularly known as the Golden Temple, is India's largest Tibetan settlement. The monastery is a peaceful and spiritually significant location where you may see monks saying prayers and performing rites. The complex Buddhist architecture, colorful paintings, and golden Buddha statues create a serene atmosphere.
3.3 Omkareshwara Temple: Blend of Architectural Styles
Omkareshwara Temple is a one-of-a-kind architectural masterpiece that combines Islamic and Gothic elements. This old Shiva temple attracts both devout believers and architecture aficionados. The central dome, magnificent decorations, and a sacred tank in the courtyard distinguish this temple.
3.4 Kodava Cuisine: Savor the Local Delicacies
Exploring Coorg's gastronomic delights is an important aspect of learning about its culture. Pandi Curry (pork curry), Kadumbuttu (rice dumplings), and Bamboo Shoot Curry are just a few of the delectable foods available in Kodava cuisine. Don't miss out on the aromatic Coorgi coffee grown on the region's enormous coffee farms. The diverse flavors and traditional cooking techniques will satisfy and leave your taste buds wanting more.
4. Adventure and Outdoor Activities in Coorg
The magnificent landscapes of Coorg (Kodagu) are the ideal setting for exhilarating adventure activities. Here are some fascinating outdoor activities to try:
4.1 Trekking in Coorg: Explore Nature's Trails
Coorg (Kodagu) is a trekker's heaven, with a myriad of trekking trails catering to all levels of ability. The region's beautiful forests, misty mountains, and tumbling waterfalls make every walk an unforgettable experience, from mild hikes to demanding excursions. Tadiandamol, Pushpagiri, and Brahmagiri are popular hikes where you can immerse yourself in nature's tranquil splendor.
4.2 River Rafting and Kayaking: Thrilling Water Adventures
Coorg (Kodagu) provides amazing river rafting and kayaking adventures in the white waters of the River Barapole for adventure seekers. The swirling rapids and adrenaline rush make it a popular location for water sports. Whether you're a novice or a seasoned rafter, the exhilaration of navigating the rapids will leave you breathless.
4.3 Camping in Coorg: Unforgettable Nights Under the Stars
Experience the magic of camping in the breathtaking landscapes of Coorg (Kodagu). Set up your tents along rivers, coffee plantations, or atop hills to enjoy breathtaking views. As night sets, gather around a bonfire to listen to nature's noises and marvel at the starlit sky. Camping in Coorg provides the ideal combination of adventure, tranquility, and a chance to detach from the hustle and bustle of city life.
4.4 Coffee Plantation Tours: Experience Coorg's Famous Coffee
Coorg (Kodagu) is famous for its coffee farms, and visiting them is a must-do activity. Learn about the coffee-making process, from harvesting ripe coffee berries to processing and roasting the beans, on a guided tour. Take a stroll through the beautiful green plantations, inhale the aroma of freshly brewed coffee, and enjoy a cup of true Coorgi coffee.
5. Best Places to Stay in Coorg
Coorg (Kodagu) has a variety of lodging alternatives to suit a variety of tastes and budgets. Coorg has it all, whether you prefer luxury resorts, cozy homestays, or peaceful eco-lodges. Here are a few popular options:
5.1 Luxury Resorts and Homestays
Coorg (Kodagu) has magnificent resorts situated in nature that offer top-notch services, spa facilities, and breathtaking views. If you want a more intimate experience, stay in a homestay where you can connect with the people, eat prepared traditional meals, and learn more about Coorg's culture.
5.2 Serene Eco-Lodges and Cottages
Coorg (Kodagu) boasts quiet eco-lodges and cottages that merge well with the surrounding surroundings for nature enthusiasts seeking tranquility. These eco-friendly accommodations offer a one-of-a-kind experience, allowing you to reconnect with nature while also enjoying modern conveniences.
6. Exploring Coorg's Surrounding Areas
While Coorg (Kodagu) itself has many attractions, don't skip out on exploring the neighboring areas, which will add to the attractiveness of your stay. Here are a few locations to visit around Coorg:
6.1 Talakaveri Wildlife Sanctuary
The Talakaveri Wildlife Sanctuary, located near Coorg (Kodagu), is a paradise for wildlife lovers. This sanctuary, which covers a large area, is home to a wide variety of vegetation and fauna. Take a wildlife trip to see numerous animal and bird species in their natural habitat. In addition, the sanctuary provides spectacular views of the neighboring hills and valleys.
6.2 Bylakuppe: Largest Tibetan Settlement in India
Bylakuppe, India's largest Tibetan settlement, is within a short distance from Coorg (Kodagu). Visit the Namdroling Monastery, and Tibetan handicraft shops, and witness the colorful Tibetan culture. It's a wonderful spot to visit because of the colorful prayer flags, detailed Buddhist artwork, and tranquil atmosphere.
6.3 Iruppu Falls: A Mesmerizing Waterfall
Iruppu Falls is a beautiful waterfall that descends from the Brahmagiri Hills near Nagarhole National Park. This magnificent waterfall, surrounded by lush woodlands, is thought to have legendary importance. Visitors are mesmerized by the sight and sound of water cascading down the cliffs.
6.4 Tadiandamol Peak: The Highest Peak in Coorg
A trip to Tadiandamol Peak is a must-do activity for adventure seekers and nature lovers. It is the highest peak in Coorg (Kodagu), standing at an elevation of 5,735 feet. The hike provides stunning views of the surrounding hills, valleys, and coffee farms. It's a pleasant and satisfying experience because of the rich foliage and gentle wind.
7. Conclusion
Coorg (Kodagu) is a South Indian jewel, with its stunning scenery, rich culture, and exhilarating adventures. Coorg has something for everyone, whether you're a nature lover, an adventurer, or someone looking for peace and quiet. Explore the stunning waterfalls, immerse yourself in local culture, feast on delectable cuisine, and make unforgettable memories in this picturesque hill station.
Note: Before planning to visit Coorg, Karnataka, Please check any policy updates on the Karnataka tourism official website Welcome to Karnataka Tourism – Government of Karnataka.
FAQs
1. What is the best time to visit Coorg (Kodagu)?
Coorg is best visited between October and March when the weather is cool and pleasant.
2. Are there any adventure activities available in Coorg (Kodagu)?
Yes, Coorg has a variety of adventure activities available, including trekking, river rafting, kayaking, and camping.
3. How far is Coorg from Bangalore?
Coorg is about 250 kilometers from Bangalore and takes 5 to 6 hours to get there by car.
4. Can I book a homestay in Coorg (Kodagu)?
Yes, Coorg has a variety of homestay alternatives that offer a one-of-a-kind experience of staying with local families and enjoying their hospitality.
5. Is Coorg suitable for a family vacation?
Absolutely! Natural beauty, cultural attractions, adventure activities, and peaceful accommodations are all available in Coorg. It is an excellent choice for a great family trip.