Abbey Falls, located in India's mesmerizing Western Ghats, is a natural wonder that draws a large number of visitors each year. Abbey Falls, with its spectacular beauty and quiet ambiance, provides an unforgettable experience for nature lovers and adventure seekers alike. We will take you on a journey around the enthralling Abbey Falls and its surrounds in this complete travel guide, giving you useful information and advice to make your visit memorable.
Outline of the Article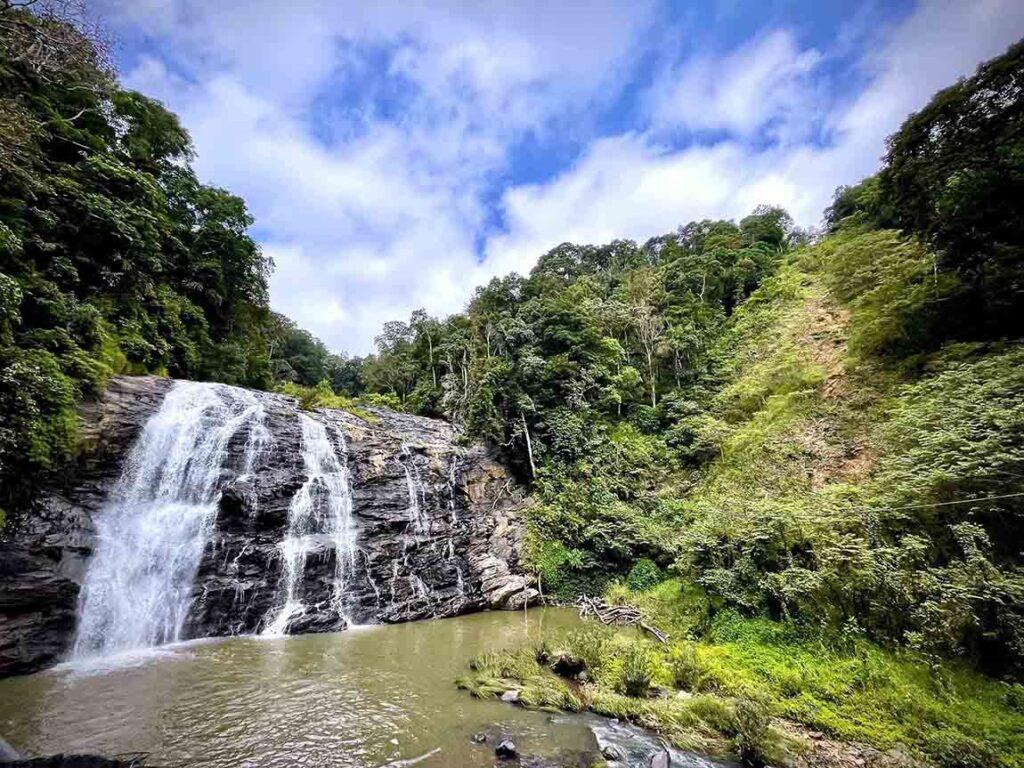 Introduction
Abbey Falls is located in the Coorg district, often known as Kodagu. The Kaveri River cascades down from a height of roughly 70 feet to form this magnificent waterfall. The falls are bordered by lush forests, coffee plantations, and scenic vistas, making them a naturalist's dream.
An Overview
Abbey Falls, also known as Abbi Falls, was named by British colonists after a lady named Jessie, whose initials were ABBEY. The falls are located near the small town of Madikeri, which serves as Kodagu's district seat. As the water cascades down the rocks, it provides a stunning scene and a foggy environment, providing a welcome respite from the sweltering heat.
Best Time to Visit Abbey Falls
To appreciate the magnificence of Abbey Falls, you must visit during the appropriate season. The monsoon season, from June to September, is the finest time to visit because the water flow is at its peak. The monsoon rains bring life to the surroundings, enhancing the splendor of the waterfall and its surroundings. If you prefer a less crowded experience, you can also go in October and November, after the monsoon season.
How to Reach
Abbey Falls is accessible from major towns such as Bangalore, Mangalore, and Mysore. Mangalore International Airport, located around 160 km away, is the nearest airport. You can take a taxi or a bus to Madikeri from the airport. Mysore Junction is the nearest railway station for travelers traveling by train. You can take a taxi or a bus from Mysore to Madikeri. Abbey Falls is about 9 kilometers from the town center once you arrive in Madikeri. To get to the falls, you can take a taxi or an auto-rickshaw. The drive to Abbey Falls is scenic in and of itself, with winding roads and verdant vistas.
Exploring the Surroundings
Abbey Falls isn't the only thing to do in the region. While you're in the area, check out these neighboring attractions:
Raja's Seat
Raja's Seat is a lovely garden in Madikeri that offers panoramic views of the surrounding hills and valleys. It is an ideal location for seeing breathtaking sunsets and spending a tranquil evening surrounded by nature's beauty.
Madikeri Fort
Madikeri Fort is a historical site that exemplifies the region's rich past. The fort, which was built in the 17th century, has a museum and different artifacts that provide insight into Kodagu's history and culture.
Omkareshwara Temple
Omkareshwara Temple in Madikeri is a famous site of devotion known for its distinctive architectural style that combines Islamic and Gothic influences. The temple, dedicated to Lord Shiva, draws both devotees and tourists.
Trekking Opportunities near Abbey Falls
Abbey Falls provides a starting point for exciting trekking trails for adventure seekers. The surrounding area has various trekking trails ranging in difficulty from moderate to severe. Trekking through lush forests and hills provides access to the natural splendor of the Western Ghats.
Flora and Fauna at Abbey Falls
Abbey Falls' surroundings are rich in biodiversity. The surrounding woodlands support a diverse range of flora and wildlife, including endemic and rare species. Keep a watch out for colorful bird species, butterflies, and, if you're lucky, some elusive wildlife.
Photography Tips
Here are a few photography suggestions to help you capture the true beauty of Abbey Falls:
To capture the entire length of the waterfall, use a wide-angle lens.
To capture the movement of the cascading water, experiment with different shutter speeds.
Use natural light to bring out the colors and textures in your surroundings.
Consider using a tripod to prevent camera shake and obtain long-exposure photos.
You May also Love to Read:
Jog Falls: Karnataka's Stunning Waterfall Destination
Safety Tips for Visitors
It is critical to prioritize your safety while visiting Abbey Falls:
Follow the marked paths and avoid entering restricted areas.
Take care when stepping on the slick rocks near the waterfall.
Swimming in the waterfall is not recommended due to the strong currents.
Carry prescriptions, insect repellents, and first-aid kits as needed.
Avoid littering and respect the environment. Only your footprints will be left behind.
Local Cuisine and Restaurants
Exploring local food is an important component of any trip experience. Traditional Coorgi delicacies such as Pandi Curry (pork curry), Kadumbuttu (rice dumplings), and Bamboo Shoot Curry may be found in Madikeri. Madikeri also has several restaurants and cafes that serve a variety of cuisines to suit diverse tastes.
Where to Stay
There are several places to stay around Abbey Falls, ranging from inexpensive guesthouses to luxury resorts. Popular options include homestays, which offer a true taste of Coorgi hospitality. You can choose a stay that complements your total trip experience based on your tastes and budget.
Shopping
No trip is complete without some retail therapy. In Madikeri, you can browse the local markets and shops for one-of-a-kind souvenirs and regional specialties. Coorg is famous for its fragrant coffee, spices, honey, and handcrafted chocolates. Don't forget to pick up some freshly roasted coffee beans or a package of fragrant spices to bring a taste of Coorg with you.
Popular Festivals Celebrated
Coorg is a culturally rich location, and various festivals are widely recognized. Among the prominent festivals to attend around Abbey Falls are:
Kaveri Sankramana: Held in October, this festival commemorates the beginning of the Kaveri River. Pilgrims congregate at the river's source, Talacauvery, to take a sacred dip.
Puthari Festival: This harvest festival, held in November, is a time for feasting and revelry. It highlights Coorg's agricultural bounty through traditional ceremonies and cultural displays.
Madikeri Dasara: This ten-day event in October honors Karnataka's tradition and mythology. It includes processions, music, and dancing, as well as the famed Dasara procession.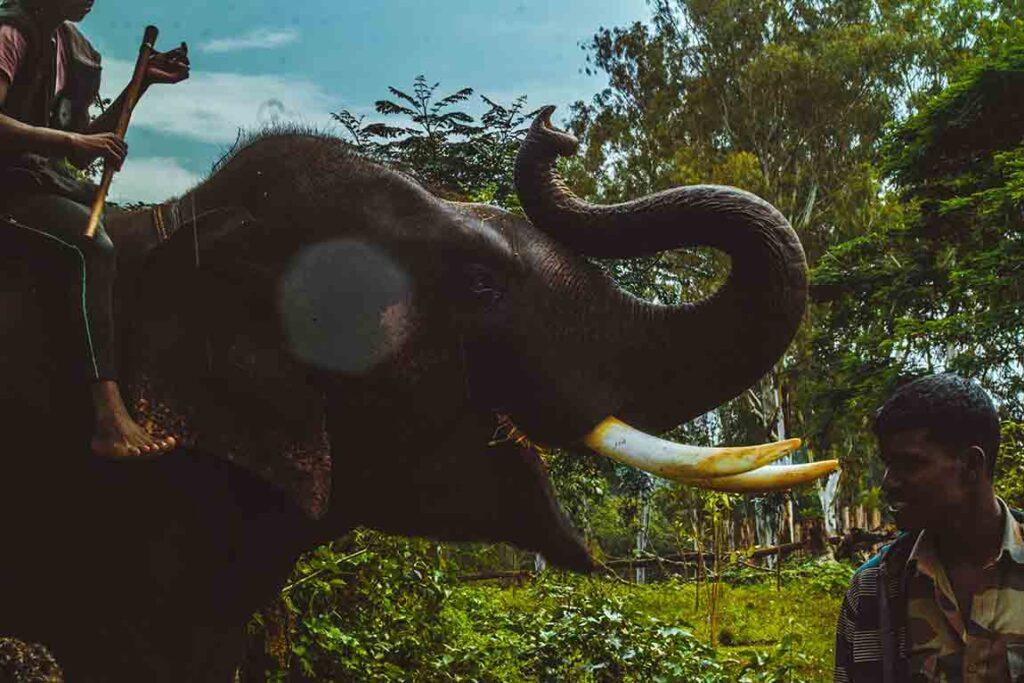 Nearby Attractions
While Abbey Falls is unquestionably the highlight of the region, there are several surrounding sights worth visiting:
Talacauvery: Talacauvery is a sacred pilgrimage spot that gives breathtaking views of the surrounding hills and is considered the birthplace of the River Kaveri.
Nisargadhama: A tranquil island near Kushalnagar, Nisargadhama is ideal for a picnic. Its bamboo groves, hanging bridge, and deer park are well-known.
Dubare Elephant Camp: Located on the banks of the Kaveri River, this camp provides a once-in-a-lifetime opportunity to engage with elephants. Visitors can learn about their daily activities, feed and bathe the elephants, and even ride elephants.
Conclusion
Abbey Falls, with its flowing streams and thick flora, is an enthralling site that combines natural beauty, adventure, and tranquillity. It provides something for everyone, from the flowing cascade to the surrounding trekking routes and cultural events. So pack your luggage, immerse yourself in Abbey Falls' tranquillity, and make wonderful memories amidst nature's splendor. I hope you may love this Abbey Falls: A Complete Travel Guide
Note: Before planning to visit Abbye Falls, Karnataka. Please check any policy updates on the Karnataka tourism official website Welcome to Karnataka Tourism – Government of Karnataka.
Frequently Asked Questions (FAQs)
1: Are there any entry fees for visiting Abbey Falls?
There are no admission costs to Abbey Falls. It is open to the public and free of charge.
2: Is it safe to swim in the Abbey waterfall?
Swimming is not permitted in Abbey Falls because of strong currents and other hazards. It is critical to prioritize safety and observe the waterfall from a safe distance.
3: Can I hire a guide for trekking near Abbey Falls?
Yes, local guides are available to accompany you on trekking excursions near Abbey Falls. They can provide useful information and protect your safety throughout the journey.
4: Are there any restrictions on photography at Abbey Falls?
There are no explicit photography restrictions at Abbey Falls. However, it is critical to be careful of other visitors, follow safety standards, and respect the environment when photographing the waterfall's magnificence.
5: Can I visit Abbey Falls during the monsoon season?
Going to Abbey Falls during the monsoon season can be a spectacular experience because the cascade is at its greatest flow. However, before organizing your visit, be aware of slick paths and verify weather conditions for any potential hazards.