Wayanad, located in Kerala's beautiful Western Ghats, is a veritable paradise for nature lovers and adventure seekers. It offers a unique blend of natural beauty and cultural heritage, with its stunning landscapes, misty mountains, and abundant wildlife. In this complete travel guide, we will take you on a tour around the picturesque land of Wayanad, providing vital insights and recommendations to make your vacation absolutely memorable.
Outline of the Article
Introduction
Wayanad, also known as the "Land of Paddy Fields," is a scenic district in Kerala's northeastern region. The region is a sanctuary for environmental aficionados, with green forests, flowing waterfalls, wildlife sanctuaries, and tea and coffee plantations. Its quiet surroundings and serene environment provide an ideal respite from the rush and bustle of metropolitan life.
Best Time to Visit
Wayanad has a pleasant climate all year, although the months of October to May are the best for visiting. This time of year has pleasant temperatures, and beautiful skies, and is great for outdoor activities and tourism. The monsoon season, which lasts from June to September, provides copious rain, which enhances the attractiveness of the region while restricting certain activities.
Getting There
It is well connected by road, making it accessible from major cities in Kerala and other states. Calicut International Airport, about 100 kilometers away, is the nearest airport. You can take a taxi or a bus to Wayanad from the airport. The nearest railway station is Kozhikode, which is well-connected to major Indian cities. You can then take a taxi or a bus to Wayanad.
Exploring Wildlife Sanctuaries
It is well known for its wildlife sanctuaries, which house a wide variety of flora and fauna. Wayanad's must-see animal sanctuaries include the following:
Wayanad Wildlife Sanctuary
The Wayanad Wildlife Sanctuary, which covers an area of 344 square kilometers, is a paradise for wildlife lovers. It is home to a wide range of animal species, including elephants, tigers, leopards, deer, and a number of bird species. Experience the raw splendor of Wayanad's animals by going on a jungle safari or trekking through the verdant forests.
Tholpetty Wildlife Sanctuary
The Tholpetty Wildlife Sanctuary, located in the northern section of Wayanad, is well-known for its elephant population. Take a safari across the reserve in a jeep to see these magnificent creatures in their natural habitat. Prepare your camera to capture the enthralling vistas of the sanctuary's rich fauna and picturesque settings.
Mesmerizing Waterfalls
Wayanad is endowed with various stunning waterfalls that will take your breath away. Among the must-see waterfalls in the area are:
Meenmutty Falls
Meenmutty Falls is a three-tiered waterfall that cascades down from a height of roughly 300 meters in the center of Wayanad. This waterfall, surrounded by deep trees and rich flora, provides a fantastic experience. Please keep in mind that getting to the waterfall may necessitate a short hike, so wear comfortable shoes and bring only what you need.
Soochipara Falls
Soochipara Falls, also known as Sentinel Rock Waterfalls, is a renowned tourist destination in Wayanad. The waterfall is placed in a gorgeous setting, surrounded by deep trees and towering cliffs. You can cool down in the pool formed at the base of the waterfall or simply observe its beauty from a distance. Trekkers can also embark on an exciting journey to the top of the falls for a panoramic view of the surrounding countryside.
Exploring Tea and Coffee Plantations
Wayanad is well-known for its tea and coffee plantations, which extend across the hills like a hypnotic green carpet. Take a plantation tour to learn about tea and coffee cultivation and processing. You can observe the expert plucking of tea leaves or the immaculate roasting of coffee beans. Don't forget to drink a cup of freshly made tea or coffee while taking in the peaceful atmosphere of the plantations.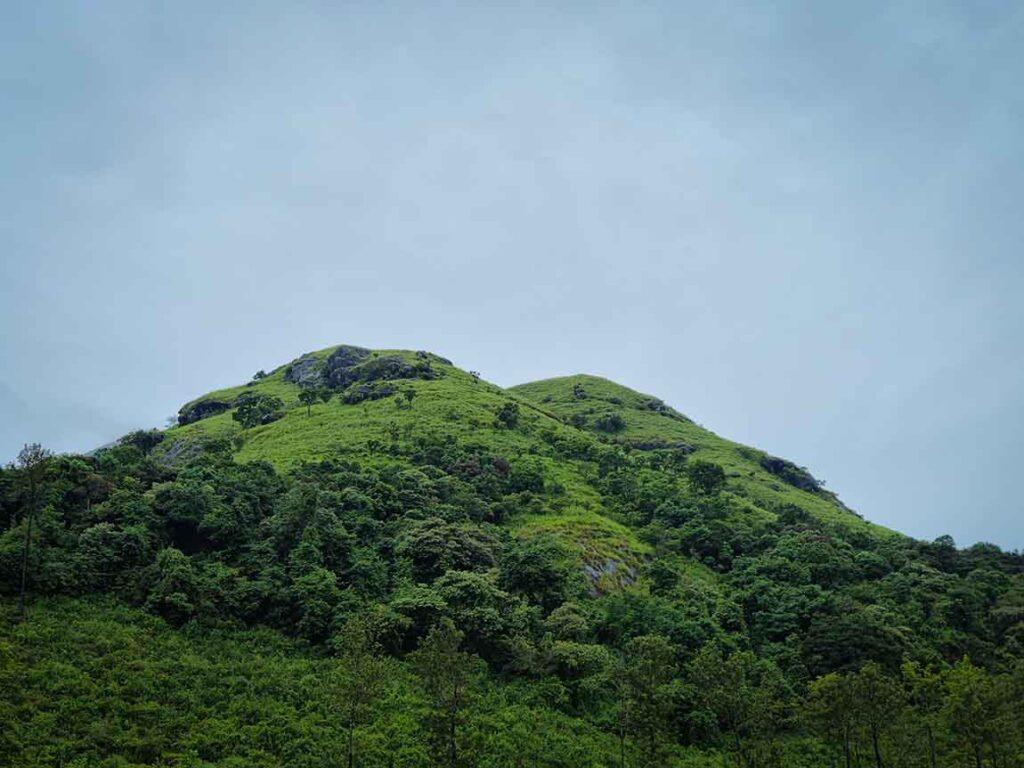 Trekking in Majestic Peaks
Wayanad has several trekking opportunities for adventure seekers. The area is peppered with magnificent peaks and hills that provide panoramic views of the surrounding surroundings. Wayanad's most popular trekking destinations include:
Chembra Peak
Chembra Peak is the highest point in Wayanad and a popular trekking destination. The path to the top passes through lush forests, grasslands, and a heart-shaped lake known as "Hridaya Saras," or "Heart Lake." The view from the top is simply breathtaking, making the walk unforgettable.
Banasura Hill
Banasura Hill, named after the mythological character Banasura, provides a difficult but rewarding trekking experience. The walk winds through lush foliage, meandering streams, and scenic overlooks. The summit offers a spectacular view of the Banasura Sagar Dam and the surrounding mountains.
Immerse Rich Cultural Heritage
It is not only beautiful in nature; it is also rich in cultural legacy. Discover the vibrant traditions and rituals of Wayanad's indigenous tribes, including the Paniyas, Kurumas, and Adiyas. Visit tribal villages to learn about their distinct way of life, traditional art forms, and handicrafts. Participate in cultural exchanges, sample traditional cuisine, and learn more about the local community.
Indulge in Authentic Cuisine
A trip to Wayanad isn't complete unless you try the local cuisine. Malabar biryani, Kerala-style fish curry, appam with stew, and traditional Kerala sadya (feast) will tantalize your taste buds. The use of fresh spices and local flavors will leave you wanting more. Don't miss out on the famed Wayanad honey, which is known for its particular flavor and therapeutic benefits.
Where to Stay
It has a variety of lodging alternatives to meet every budget and inclination. There are many options, ranging from luxurious resorts tucked among nature to cozy homestays that offer an insight into the local way of life. Accommodation options in popular places include Kalpetta, Vythiri, and Sultan Bathery. Book ahead of time, especially during peak tourist seasons.
Safety Tips for Exploring
It is critical to prioritize your safety while exploring. Here are some precautions to take:
Carry plenty of drinking water with you and stay hydrated throughout your journey.
Dress comfortably and appropriately for trekking and outdoor activities.
To protect oneself from the sun and insects, apply sunscreen and mosquito repellent.
To prevent potential dangers, stay on approved routes and paths while trekking or exploring nature.
Before photographing individuals or sacred sites, please respect the local culture and traditions and obtain permission.
Maintain a safe distance from any wildlife encounters. Animals should not be fed or provoked.
Carry a basic first-aid kit and any prescriptions you may require.
Keep up-to-date on weather forecasts and avoid going out during severe weather or natural disasters.
For a safe and enjoyable experience, follow the recommendations of local guides or authorities.
Keep your things safe and be wary of pickpockets and theft in busy places.
Keep Wayanad clean and dispose of trash ethically to maintain its natural beauty.
Conclusion
Wayanad, Kerala's wonderland, provides a variety of activities that will captivate your senses and leave you with lifelong memories. It has something for every traveler, from exploring animal sanctuaries and breathtaking peaks to immersing in the rich cultural legacy and savoring traditional food. So pack your bags, experience nature's calm, and set out on a journey of exploration in the enchanted land of Wayanad.
Note: Before planning to visit Wayanad Kerala. Please check any policy updates on the Kerala tourism official website Welcome to Kerala Tourism – Official Website of Department of Tourism.
Frequently Asked Questions (FAQs)
1: Is Wayanad safe for solo travelers?
Wayanad is generally thought to be safe for single travelers. However, it is always prudent to take measures like alerting someone about your vacation plans, avoiding remote locations at night, and staying in reputable hotels.
2: Are there any restrictions on photography in Wayanad's wildlife sanctuaries?
While photography is often permitted in wildlife reserves, it is critical to abide by the rules and respect the creatures. Avoid using flash photography, especially when photographing sensitive animals, and do so at a safe distance.
3: What are some popular cultural festivals celebrated in Wayanad?
Throughout the year, Wayanad celebrates a number of cultural festivals. Vishu, Onam, and the Thirunelli Festival are a few examples. These festivals feature traditional art forms, music, dance, and rituals, providing a look into the region's rich cultural past.
4: Are there any adventure activities available in Wayanad?
Yes, Wayanad has a variety of adventure activities available, including trekking, camping, zip-lining, and bamboo rafting. You can participate in these activities under the supervision of professional teachers and experience the thrill of discovering Wayanad's natural beauty.
5: Can I visit Wayanad with young children?
Yes, Wayanad is suitable for families. Wildlife sanctuaries, waterfalls, and natural parks are among the attractions appropriate for children. However, check your children's safety and organize activities accordingly.