Jog Falls is an amazing waterfall in the Indian state of Karnataka. It is one of the region's most popular tourist spots, attracting tourists from all over the world. We will go over all you need to know about Jog Falls in this post, including its history, topography, and the ideal time to visit.
Outline of the Article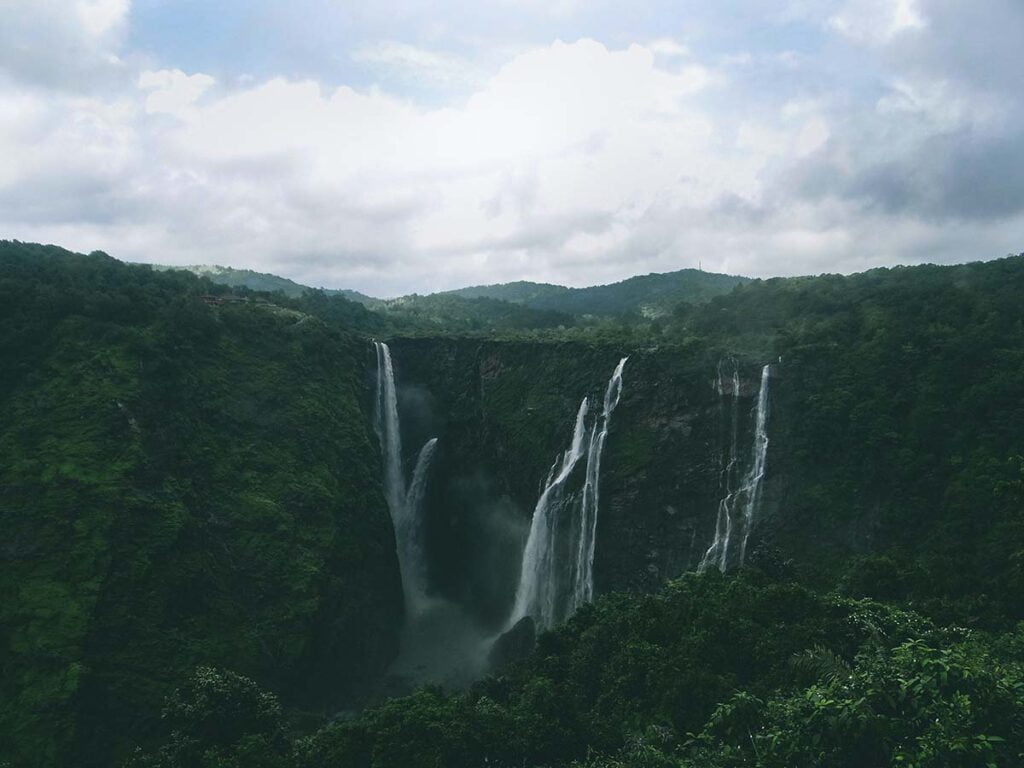 The History of Jog Falls
Jog Falls, also known as Gerosoppa Falls, has an interesting and long history. The waterfall is supposed to have been found by the British during their dominion over India in the nineteenth century. However, the waterfall has been known to locals for decades and is a major Hindu pilgrimage place.
The Sharavathi River, one of Karnataka's major rivers, built the waterfall by flowing over a cliff and dropping 830 feet (253 meters) into a deep pool. The waterfall is named after a native word, "Joga," which means "fall" in Kannada, the state language.
The Geography of Jog Falls
Jog Falls is located in Karnataka's Shimoga district. It is located in the Western Ghats, a mountain range that stretches along India's western coast. The Sharavathi River travels through the Western Ghats and joins the Arabian Sea at the waterfall.
The waterfall is surrounded by deep forests and hills, making it an excellent destination for nature enthusiasts. The area surrounding Jog Falls also supports a vast array of vegetation and fauna, including numerous endangered species.
The Waterfall: A Sight to Behold
Jog Falls is famous for its grandeur and beauty. The waterfall is split into four sections: Raja, Rani, Roarer, and Rocket. The Raja part is the steepest, dropping 830 feet (253 meters), whereas the other segments are much lower.
The waterfall is at its best between June and September when the Sharavathi River is at its full flow. The misty spray created by the water tumbling down the cliff adds to the majesty of the falls.
Visitors can also take a boat trip to the base of the waterfall to get a closer look and feel the mist on their faces. There is also a vantage point from where tourists may see the entire waterfall as well as the surrounding hills.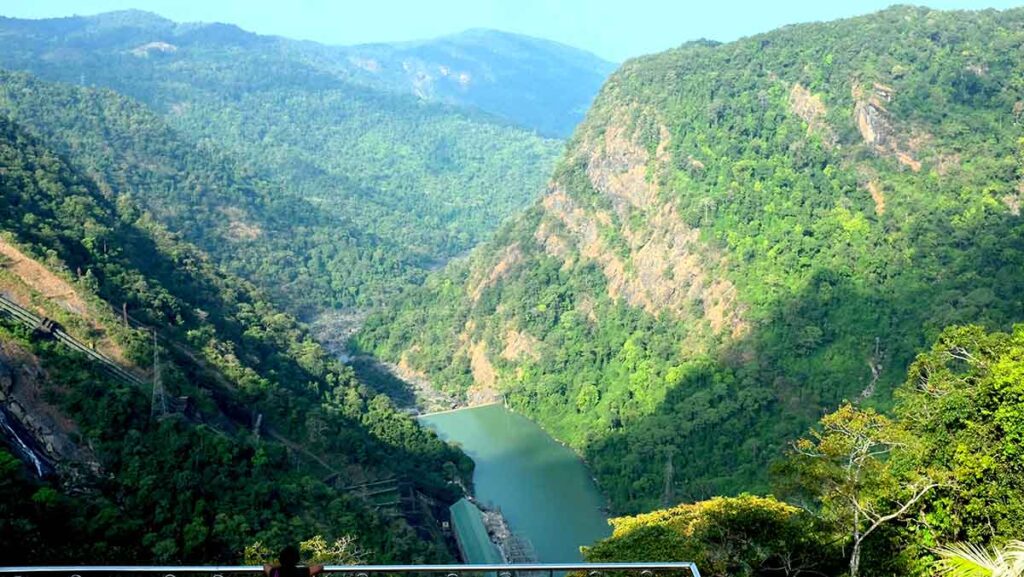 Things to Do and See
Aside from admiring the waterfall's magnificence, there are various more things to do and see. Visitors can walk to the nearby hills, which provide panoramic views of the waterfall and surrounding woodlands.
A nature park with a diverse assortment of plants and animals is also located near the waterfall. The park is perfect for wildlife enthusiasts and photographers.
Kayaking, rappelling, and rock climbing are among the activities offered to thrill seekers. Local adventure tour operators organize these activities, and guests can select an activity based on their interests and physical levels.
Visitors can also visit adjacent cities and villages with a rich cultural heritage. Sagara, near Jog Falls, is famous for its ancient temples and historical buildings.
Best Time to Visit
The best time to visit Jog Falls is between June and September, during the monsoon season. The Sharavathi River is in full flow during this time, and the waterfall is at its most spectacular.
Visitors should be advised, however, that excessive rains during the monsoon season can occasionally trigger landslides and flooding, which might disrupt travel arrangements. Before arranging a visit, check the weather forecast and local circumstances.
How to Reach
It is roughly 400 kilometers from Bangalore, Karnataka's capital city. Mangalore International Airport, roughly 200 kilometers from Jog Falls, is the nearest airport. Jog Falls can also be reached by train or road.
It is accessible by various buses and taxis from local towns and cities. Visitors can also hire a private vehicle or drive themselves to the waterfall.
You May Love to Read:
Discover Shivanasamudra Falls: A Majestic Wonder of Nature
Accommodations and Restaurants
There are various hotels and eateries close to Jog Falls. Depending on their budget and tastes, visitors can pick from a variety of hotels, guesthouses, and homestays.
Near the waterfall, there are various restaurants and eateries that provide a variety of local and international cuisines. While dining, visitors can sample local cuisine and take in the scenery.
Safety Tips for Visitors
It is a natural beauty that draws tens of thousands of visitors each year. Visitors should, however, take the appropriate precautions to protect their safety.
Visitors should abide by the authorities' rules and regulations and avoid entering restricted areas. They should also avoid swimming in the waterfall pool due to the strong and unpredictable currents.
Visitors should also bring enough food, water, and medication, as there are few amenities around the waterfall. They should also dress comfortably because the terrain might be rugged and slippery.
Environmental Concerns
Jog Falls is a natural habitat that is home to various endangered plant and animal species. Visitors should take care not to litter or harm the environment and should adhere to responsible tourism practices.
Several actions have been taken by local officials and environmentalists to conserve the habitat surrounding Jog Falls. Visitors may help these efforts by reducing their environmental effects and promoting sustainable tourism practices.
Conclusion
It is a beautiful waterfall that highlights India's natural beauty and diversity. It is a must-see for nature lovers, adventurers, and anybody who enjoys the majesty of waterfalls.
Visitors can learn about the region's history and geography, view the majesty of the waterfall, and participate in a variety of activities and experiences. However, they must also take the appropriate measures and adhere to responsible tourist practices to guarantee the ecosystem's long-term viability.
Note: Before planning to visit Karnataka, Please check any policy updates on the Karnataka tourism official website Welcome to Karnataka Tourism – Government of Karnataka.
FAQs
How high is Jog Falls?
Jog Falls is 830 feet (253 meters) high, making it one of the highest waterfalls in India.
Is there an entry fee to visit Jog Falls?
No, there is no entry fee to visit Jog Falls. However, visitors may have to pay for parking or other facilities.
Are there any adventure activities available at Jog Falls?
Yes, visitors can enjoy a range of adventure activities at Jog Falls, such as kayaking, rappelling, and rock climbing.
What is the best time to visit Jog Falls?
The best time to visit Jog Falls is during the monsoon season, between June and September. During this time, the waterfall is at its most majestic, with the Sharavathi River in full flow.