Are you ready to take an unforgettable tour of one of India's most beautiful hill stations? Ooty, sometimes known as the "Queen of Hill Stations," is a wonderland tucked in Tamil Nadu's Western Ghats. This beautiful resort is known for its lush landscapes, tranquil lakes, and lovely colonial buildings. We'll go into every element of touring Ooty in this detailed travel guide, ensuring that you make the most of your visit to this charming hideaway.
Outline of the Article
Introduction to Ooty
Ooty, located at a height of 2,240 meters, has a mild and pleasant environment all year, making it an ideal getaway from the blazing heat of the lowlands. During colonial times, this hill station, properly known as Ootacamund, served as a summer getaway for the British. Today, it captivates visitors with its lush tea gardens, green valleys, and breathtaking views.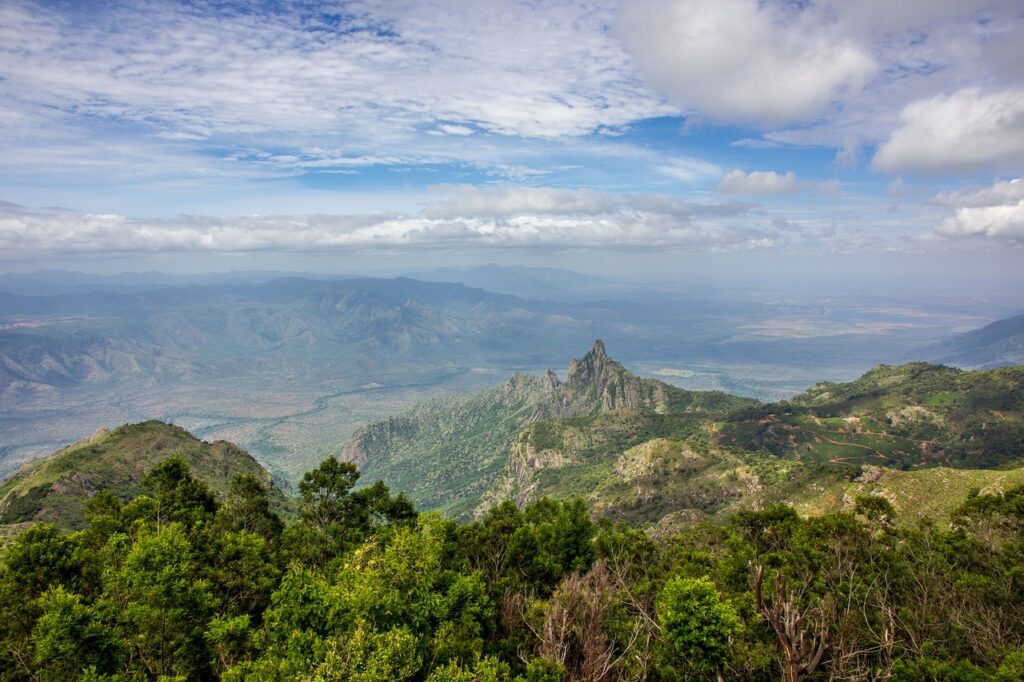 Getting There
Ooty is well connected by air, rail, and road. The nearest airport to Ooty is Coimbatore, which is around 90 km away from Ooty. There are regular flights from major cities in India to Coimbatore. From Coimbatore, you can hire a taxi or take a bus to Ooty. The nearest railway station is Mettupalayam, which is around 47 km away from Ooty. From Mettupalayam, you can take the famous Nilgiri Mountain Railway, which is a UNESCO World Heritage Site, to reach Ooty. The road network is also good, and there are regular buses and taxis available from major cities in Tamil Nadu.
Best Time to Visit
The best time to visit Ooty is from March to June and from September to November. The weather is good during these months, with temperatures ranging from 15°C to 20°C. It is also an excellent time to explore Ooty's lush foliage and natural beauty.
Accommodation
In terms of lodging, Ooty boasts a variety of options to suit every budget. You may easily locate a location to stay that matches your preferences, from luxury resorts to budget-friendly Hotels. The Taj Savoy, Sterling Ooty Elk Hill, and Fern Hill – A Sterling Holidays Resort are among the preferred choices.
Must-Visit Places in Ooty
1. Botanical Gardens: Nature's Wonderland
The meticulously manicured Botanical Gardens house an incredible variety of flora. Spread over 22 hectares, it's a haven for nature enthusiasts and photographers alike.
2. Ooty Lake: Tranquility in Every Ripple
This artificial lake is perfect for boating and enjoying breathtaking views of the surrounding Nilgiri hills. It's a serene spot for a leisurely stroll and a picnic.
3. Doddabetta Peak: Touching the Sky
Rising to a height of 2,637 meters, Doddabetta Peak offers panoramic vistas of the Nilgiri range. The view from here during sunrise or sunset is an absolute must-see.
4. Rose Garden: A Floral Symphony
Home to thousands of rose varieties, this garden is a burst of colors and fragrances. It's a treat for botany enthusiasts and a romantic spot for couples.
You May Love to Read:
Darjeeling Travel Guide: Discover the Hidden Gems of the Queen of Hills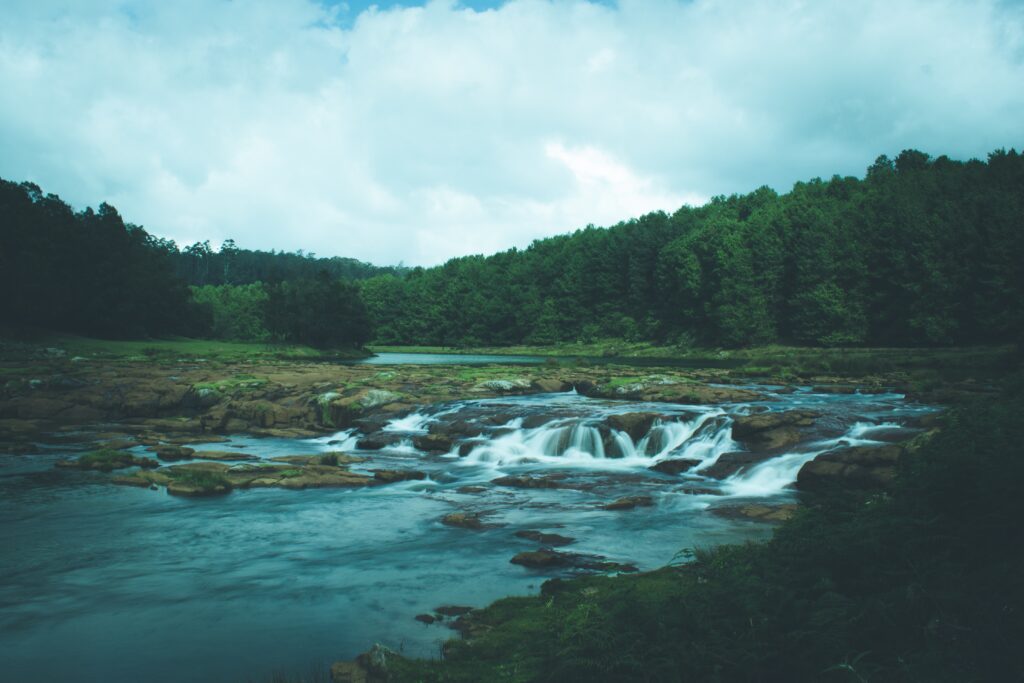 Experiencing Ooty's Culture and Cuisine
A Gastronomic Delight: Local Cuisine
Ooty serves delightful foods such as its famous handcrafted chocolates, aromatic teas, and tasty South Indian cuisine. Don't forget to sample the classic "Ooty Varkey."
Shopping in Ooty: Where to Find Treasures
Souvenirs can be found in abundance in the local markets. From handmade crafts to woolen clothes, you can find one-of-a-kind things that capture the spirit of Ooty.
Outdoor Activities in Ooty
Trekking Adventures: Taking up the Trails
The surrounding hills provide several trekking trails for people of all skill levels. Each route allows you to get up close and personal with the region's natural splendor.
Embracing the Waters with Boating and Fishing
Take a relaxing boat ride on Ooty Lake or go fishing in its clear waters. It's a peaceful approach to connecting with nature and relaxing.
Exploring Nearby Attractions
Coonoor: Ooty's Adorable Sibling
Coonoor, a short drive away, provides a quieter and more casual atmosphere. Sim's Park, notable for its unusual tree species, and the Dolphin's Nose viewpoint are popular sights.
Avalanche Lake is a lonely area surrounded by lush woodlands for anyone seeking peace and quiet. It's a great area to spend a relaxing day in nature.
Transportation Within Ooty
Ooty Toy Train: A Trip Through Time
The Nilgiri Mountain Railway, commonly known as the "Toy Train," is a heritage railway that offers an amazing journey across high slopes, deep woods, and multiple tunnels.
Local Buses and Taxis: Getting Around the Hills
For touring the town and its surroundings, local buses and taxis are widely available. They are practical solutions for traveling small distances.
Tips for a Memorable Ooty Trip
Pack layers of clothing to account for temperature fluctuations.
Bring good walking shoes with you to explore the mountainous landscape.
At high altitudes, stay hydrated and protect yourself from the sun.
Safety and Precautions
Respect the local culture and avoid trash in the natural environment.
To protect your safety, stay on defined pathways during treks and walks.
Be cautious when boating or engaging in water sports.
Conclusion
Ooty is a lovely hill station that offers the ideal combination of natural beauty and adventure. It promises an unforgettable trip experience with its stunning vistas, lovely tea estates, and a wealth of engaging activities. Ooty has something for everyone, whether you're a nature lover, an adventurer, a honeymooner, or searching for a calm escape. So pack your luggage and come to this charming hill station to witness nature's splendor like never before!
FAQs
Q1. Is Ooty only famous for its scenic beauty?
A. Ooty's charm extends beyond its scenic beauty. It also offers a rich cultural experience, delicious cuisine, and a variety of outdoor activities.
Q2. Can I visit Ooty during the monsoon season?
A. While Ooty is beautiful during the monsoon, heavy rainfall can impact outdoor activities. It's advisable to check the weather forecast before planning a visit.
Q3. Are there adventure sports options in Ooty?
A. Yes, Ooty offers various adventure sports like trekking, mountain biking, and paragliding for adrenaline enthusiasts.
Q4. What's the best way to explore Coonoor from Ooty?
A. You can take a scenic toy train ride or hire a taxi for a comfortable journey to Coonoor from Ooty.
Q5. Are there any luxury accommodation options in Ooty?
A. Absolutely! Ooty boasts a range of luxury resorts and boutique hotels that offer top-notch amenities and breathtaking views.