Introduction
Welcome to Sariska National Park in Rajasthan, India, wildlife and nature lover's paradise. This picturesque national park is set in the Aravalli Hills and provides a rare opportunity to experience Rajasthan's rich biodiversity. In this post, we'll look at the wonders of Sariska National Park, including its diverse flora and wildlife and thrilling experiences.
Outline of the Article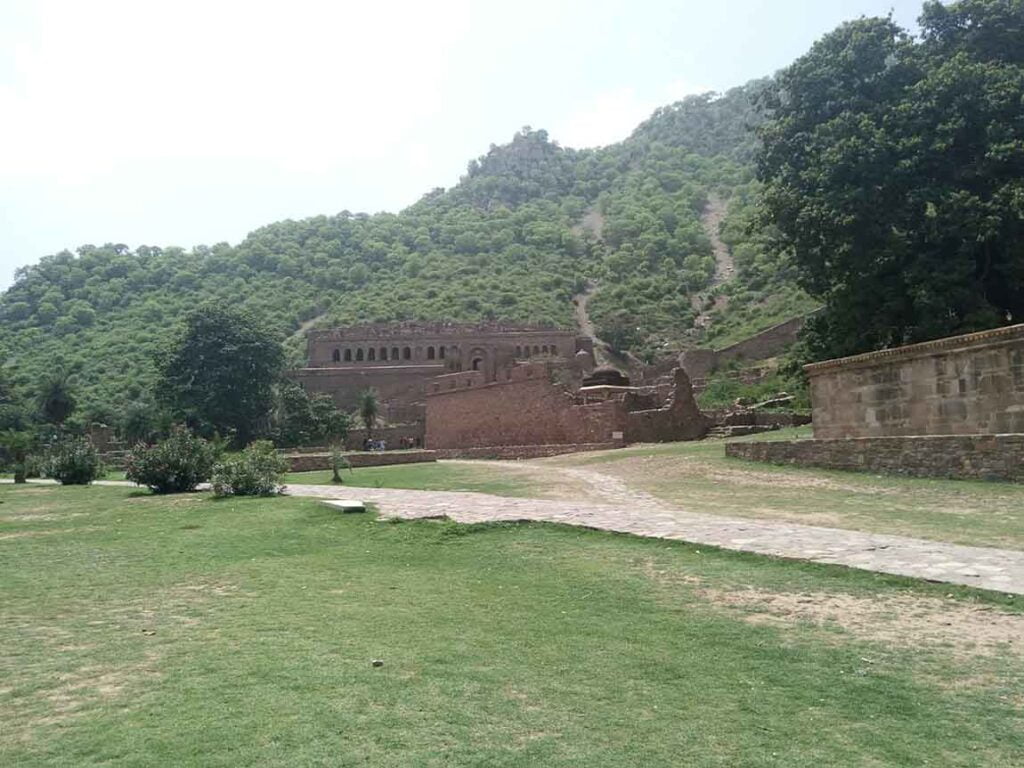 History of Sariska National Park
The history of Sariska National Park is extensive. It was previously a hunting site for the Alwar royal dynasties before being designated a wildlife reserve in 1955. It was designated a national park in 1978 to safeguard its rich ecosystem.
Geographical Location and Climate
Sariska National Park is located in Rajasthan's Alwar district. It covers an area of roughly 800 square kilometers. Rugged hills, deep valleys, and dense forests characterize the park. During the summer, the climate is often dry and hot, with temperatures reaching 45 degrees Celsius. Winters are mild, with temperatures ranging from 5 to 25 degrees Celsius.
Flora and Fauna
Sariska National Park is a biodiversity hotspot. Its varied terrain supports a wide range of plants, including dry deciduous forests, scrublands, and grasslands. The park is home to a variety of plant species, including the dhok tree, acacia, bamboo, and grasses.
Sariska National Park does not disappoint when it comes to fauna. It is well-known for its Bengal tiger population, which is the main draw for visitors. The park also has leopards, striped hyenas, wild boars, sambars, chitals, and langurs, in addition to tigers. Avian aficionados can see peafowls, Indian eagles, parakeets, and owls, among other bird species.
Major Attractions Things to Do in Sariska National Park
There are various attractions and things to do within Sariska National Park that allow tourists to have a closer look at the park's natural beauty. Siliserh Lake, located on the park's fringes, is a tranquil area where you may go boating and birdwatching. Perched atop a hill, the old Kankwari Fort offers panoramic views of the surrounding area. Another popular pilgrimage and historical site is the Neelkanth Temple, which is devoted to Lord Shiva.
Safari Adventures
Exciting safari trips are one of the greatest ways to visit Sariska National Park. The park provides both car and canter safaris, allowing tourists to travel deep into the jungle and observe the enthralling species in their natural habitat. The safaris are supervised by knowledgeable experts who share information about the park's vegetation, fauna, and conservation activities.
Conservation Efforts
Sariska National Park has always been at the forefront of conservation efforts. In conjunction with wildlife organizations, park authorities have developed a variety of initiatives to maintain and preserve the park's delicate ecosystem. Poaching is being reduced, sustainable tourism practices are being promoted, and a healthy balance between wildlife and local residents is being maintained.
You May Also Love to Read:
Discovering Jaipur: The Pink City's Timeless Beauty
Best Time to Visit
From October to March, the winter months are ideal for visiting Sariska National Park since the weather is mild and wildlife encounters are more common. It is best to avoid the sweltering summer months, as the intense heat might make the experience unpleasant.
How to Reach Sariska National Park
Sariska National Park is well-connected to major Rajasthan cities. Jaipur International Airport, located around 107 km away, is the nearest airport. The park is 37 kilometers away from Alwar and may be accessible by car. There are buses and private taxis available for transportation.
Accommodation Options
There are multiple lodging alternatives near Sariska National Park to accommodate a variety of budgets and interests. Visitors have a variety of alternatives, ranging from luxury resorts to budget-friendly guesthouses. Sariska Tiger Camp Resort, Alwar Bagh Sariska, and Sariska Palace Hotel are also popular choices.
Safety Guidelines and Tips
It is critical to observe safety guidelines when visiting Sariska National Park in order to have a great and safe trip. Some crucial things to remember are:
Always follow the recommendations of your safari guide.
Keep a safe distance from the wildlife and avoid feeding it.
Help keep the park clean by not littering.
Avoid making loud noises or making quick movements that may startle the animals.
Respect the natural environment by not picking or damaging plants.
Exploring Nearby Destinations
You can explore the local sights and destinations while visiting Sariska National Park. Alwar, with its beautiful palaces and forts, provides an insight into Rajasthan's rich history. Another fascinating spot to visit is the haunting Bhangarh Fort, which is noted for its intriguing folklore. Also worth seeing are the Sariska Palace and Siliserh Lake.
Photography Opportunities
Photographers will find plenty of opportunities to capture the grandeur of Sariska National Park's flora, animals, and scenery. Every area of the park offers a photo opportunity, whether it's the majestic tigers, colorful birds, or picturesque panoramas. Remember to keep a safe distance from the animals by respecting their space and using proper zoom lenses.
Local Cuisine and Cultural Delights
Exploring Sariska National Park is about much more than just wildlife; it's also about sampling local food and immersing yourself in Rajasthan's cultural attractions. Traditional Rajasthani cuisine such as Dal Bati Churma, Gatte ki Sabzi, and Ker Sangri is available. Take advantage of the chance to see lively folk dances, live music, and authentic Rajasthani handicrafts.
Souvenirs and Shopping
Before leaving Sariska National Park, you can collect one-of-a-kind souvenirs and mementos to remember your stay. Local markets in Alwar provide handicrafts, textiles, jewelry, and pottery that capture the soul of Rajasthan. These artifacts are ideal as souvenirs or gifts for loved ones.
Conclusion
Sariska National Park in Rajasthan is a nature lover's heaven, with wildlife flourishing among magnificent scenery. The park's diverse biodiversity, thrilling safaris, and historical features make it a great destination for nature lovers and adventure seekers. We can ensure that future generations can enjoy the beauties of Sariska National Park (Booking for Online Safari/Permit) by preserving and respecting this natural gem.
FAQs (Frequently Asked Questions)
Q1. Can I spot tigers in Sariska National Park?
Yes, the Bengal tiger population at Sariska National Park is well-known, although sightings are not assured due to the elusive character of these spectacular creatures.
Q2. Is there any accommodation available within the park?
No, there are no lodging options within the park. However, there are other possibilities in the surrounding areas.
Q3. Can I explore the park on my own, or do I need a guide?
A guide is required to join you on the safari to secure your safety and to provide vital information about the area.
Q4. Are there any photography limitations in the park?
Photography is permitted, but keep a safe distance from the wildlife and observe the guidelines established by the park officials.
Q5. Is Sariska National Park suitable for family visits?
Yes, Family can enjoy a unique and instructive experience at Sariska National Park. It is, nevertheless, best to observe safety precautions and keep minors under observation.