Introduction
India is frequently identified with its bustling cities and prominent tourist sites, despite its various landscapes and amazing beauty. However, nestled among this vivid pandemonium are small towns with their own distinct appeal. These lesser-known gems display India's natural splendor, providing a tranquil and picturesque getaway from the city rush. In this post, we'll go on a tour to uncover the enthralling natural treasures hidden within India's Small Towns.
Outline of the Article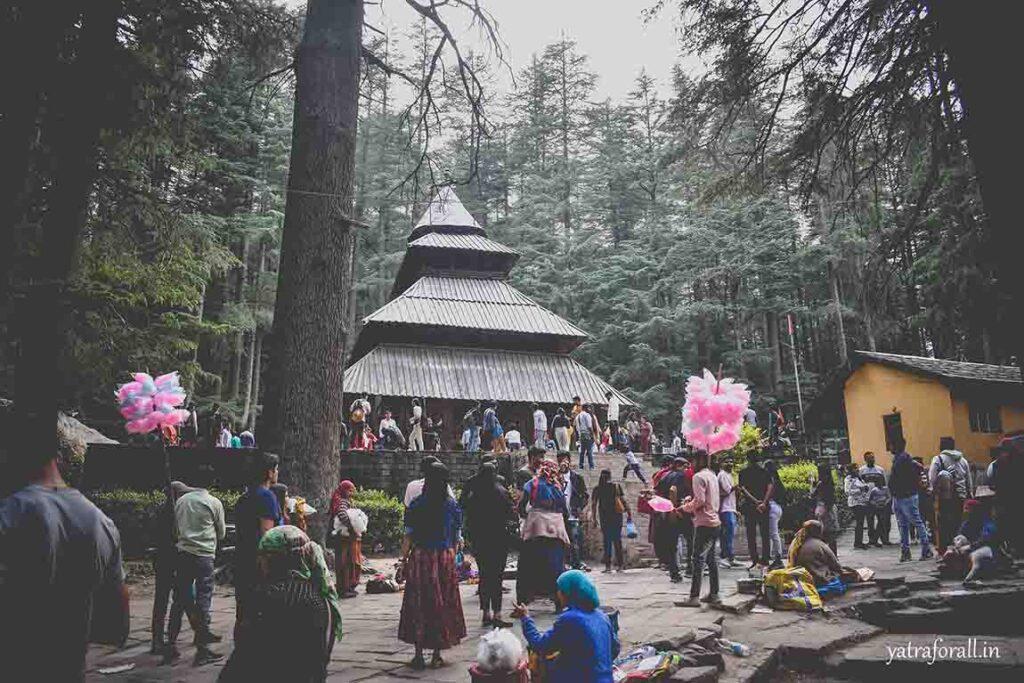 The Enchanting Town of Manali
Manali, nestled in the majestic Himalayas, is a lovely town that draws visitors with its breathtaking vistas and adventurous activities. This small town, surrounded by snow-capped peaks, lush valleys, and rushing rivers, offers the ideal combination of natural beauty and adrenaline-pumping activities. Manali never fails to captivate its guests, whether they are trekking in the Himalayas or skiing on the beautiful slopes. Read More
Exploring the Tranquil Landscapes of Coorg
Coorg, commonly known as the "Scotland of India," is a tranquil hill station in Karnataka's Western Ghats. This small town is surrounded by lush coffee farms, gushing waterfalls, and misty mountains. The aroma of coffee fills the air, creating a relaxing atmosphere for nature lovers. Coorg is a trekking enthusiast's dream, with routes leading to breathtaking views and secret waterfalls. Read More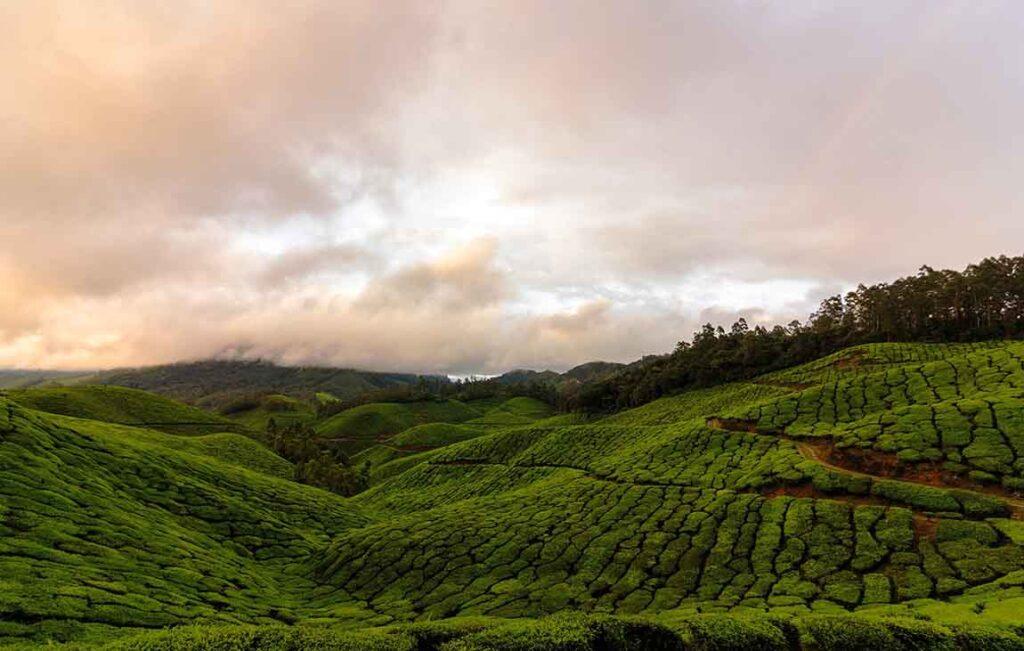 Discovering the Pristine Beauty of Munnar
Munnar, in Kerala's Western Ghats, is a quiet town known for its tea plantations and foggy hills. A beautiful view is created by wide areas of emerald green tea gardens intermingled with rushing streams and rolling hills. Munnar's mild atmosphere and scenic surroundings make it a great retreat for rest and relaxation. Read More
The Captivating Allure of Ooty
Ooty, located in Tamil Nadu's Nilgiri Hills, is a picturesque hill station that enchants visitors with its lush green valleys, tea gardens, and colonial-era architecture. A highlight of this small town is the toy train journey through the lovely countryside. Botanical gardens in Ooty, boating on the tranquil Ooty Lake, and trekking to Doddabetta Peak provide wonderful experiences in the midst of nature's splendor. Read More
Serene Bliss in the Valley of Flowers
The Valley of Flowers, located in Uttarakhand's Garhwal Himalayas, is a UNESCO World Heritage Site and a true natural beauty. During the monsoon season, this lovely valley blossoms with a kaleidoscope of colorful flowers. Trekking through the beautiful meadows and viewing the bright vegetation in full bloom is an ethereal experience that every traveler remembers.
Experiencing the Majestic Sundarbans
The Sundarbans is the world's biggest mangrove forest, located in the delta of the Ganges and Brahmaputra rivers. The Royal Bengal tiger and countless other species of flora and fauna call this habitat home. By boat, tourists may see the mesmerizing beauty of the mangrove forests as well as the abundant species that flourish in this region.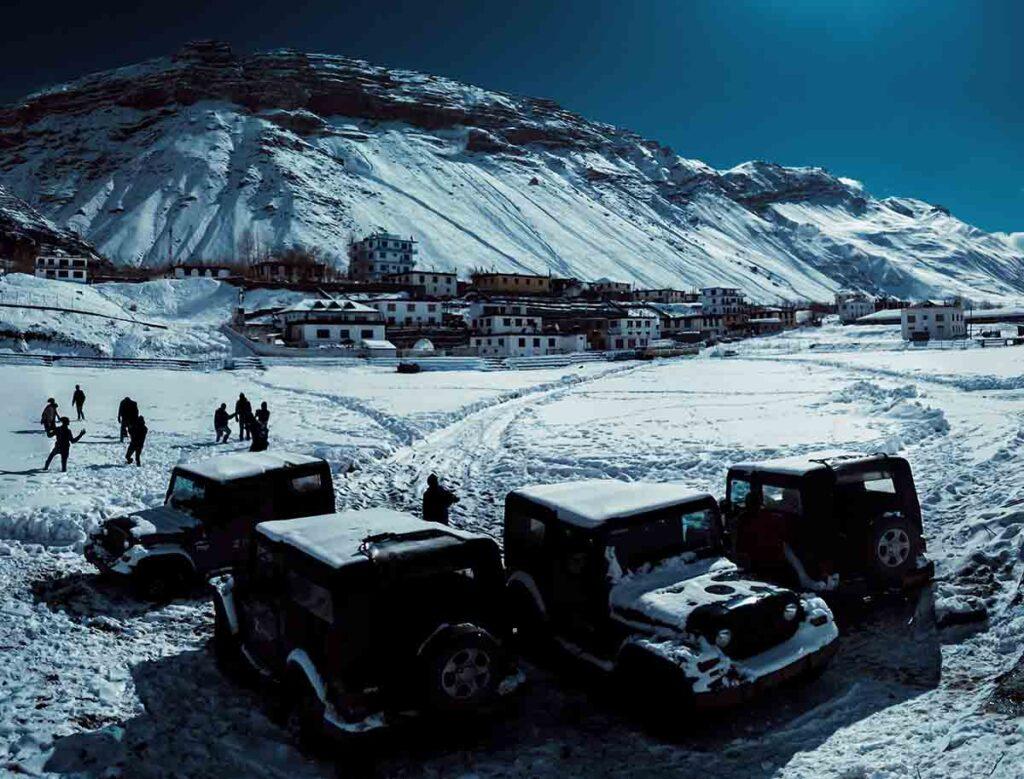 Unveiling the Mysteries of Spiti Valley
Spiti Valley, located in Himachal Pradesh's Trans-Himalayan area, is a secluded and breathtaking destination. Its desolate vistas, snow-capped peaks, and ancient monasteries give it an ethereal feel. Some of the intriguing attractions that make Spiti Valley a haven for environment aficionados and spiritual searchers include the pristine Chandratal Lake, attractive towns like Kibber and Dhankar, and the spectacular Key Monastery. Read More
Marveling at the Tranquility of Ziro
Ziro, in the state of Arunachal Pradesh, is a peaceful town known for its scenic beauty and the distinctive Apatani tribal culture. Ziro, surrounded by pine forests and rice fields, provides a tranquil respite from the hustle and bustle of city life. The annual Ziro Music Festival, nestled among the magnificent scenery, draws music lovers from all over the world, adding to the town's allure.
Traversing the Lush Greenery of Wayanad
Wayanad, located in Kerala's Western Ghats, is a lush wonderland with deep woods, spice plantations, and flowing waterfalls. Some of the activities available to visitors in this charming tiny town include trekking to Chembra Peak, exploring the historic Edakkal Caves, and encountering wildlife at the Muthanga Wildlife Sanctuary. Read More
Mesmerizing Hampi: A Journey to the Past
Hampi, in Karnataka, is a UNESCO World Heritage Site known for its ancient ruins and architectural marvels. Visitors are transported back in time by the ruins of the Vijayanagara Empire scattered over the strange landscapes. The renowned Virupaksha Temple, the Lotus Mahal, and the Vittala Temple with its melodic pillars are reminders of a bygone era's grandeur.
The Serenity of Khajjiar
Khajjiar in Himachal Pradesh, known as the "Mini Switzerland of India," is a small town blessed with scenic meadows, lush forests, and a calm lake. Khajjiar, surrounded by cedar trees and snow-capped peaks, provides a tranquil setting for nature lovers. A great tour includes panoramic vistas, horseback riding in the meadows, and exploring the Khajji Nag Temple.
Exploring the Divine Land of Rishikesh
Rishikesh, in the Himalayan foothills of Uttarakhand, is a spiritual retreat and the world's yoga capital. Rishikesh is a renowned location for seekers of inner peace due to the holy Ganges flowing through the town, as well as the tranquil ambiance and several ashrams. Adventurers flock to Rishikesh for adventurous sports like river rafting and bungee jumping.
The Enigmatic Beauty of Tawang
Tawang, in the state of Arunachal Pradesh, is a rural town with stunning views of the Eastern Himalayas. Tawang Monastery, one of the world's largest Buddhist monasteries, is a popular tourist destination as well as a spiritual center for Buddhists. Tawang is a site that genuinely shows India's raw natural beauty, with its breathtaking scenery, high-altitude lakes, and the Sela Pass.
The Underrated Splendor of Cherrapunji
Cherrapunji, in the Indian state of Meghalaya, is famed for having the highest recorded rainfall on the planet. This small town is a misty valley with cascading waterfalls and live root bridges. Some of the experiences that make Cherrapunji a hidden gem include exploring the Mawsmai Caves, experiencing the Nohkalikai Waterfall, and witnessing the lush greenery of the Seven Sisters Falls.
Conclusion
Small town in India is a treasure trove of natural beauty just waiting to be found by adventurous travelers. Each town has its own distinct charm and stunning sceneries, from the snow-capped peaks of Manali to the rain-soaked valleys of Cherrapunji. These hidden treasures provide an opportunity to escape the stress of city life and immerse oneself in nature's serenity. Travel to these little communities and be ready to be enchanted by the stunning beauty that awaits you.
FAQs
Q1: How can I reach these small towns in India?
A: The majority of these towns have decent road access, and some have airports close. These destinations are commonly reached via taxi or public transit.
Q2: Are these small towns safe for solo travelers?
A: Yes, single travelers are often safe in these little places. However, it is always advisable to use caution and be aware of local norms and guidelines.
Q3: What is the best time to visit these small towns?
A: The greatest time to visit these towns depends on their location and the weather. It's best to do your study and plan your trip during the best seasons for each destination.
Q4: Are there accommodations available in these small towns?
A: Yes, these tiny towns have a variety of lodging options, such as hotels, guesthouses, homestays, and resorts. It is best to book ahead of time, especially during high seasons.
Q5: Can I explore multiple small towns in a single trip?
A: Yes, you can arrange an itinerary that incorporates several little towns. However, it is critical to consider travel distances and provide enough time to fully explore each place.