Introduction
Asia, the world's largest and most diversified continent, is home to a plethora of breathtaking natural wonders and mysterious destinations. Asia has a wealth of activities for adventure seekers, nature lovers, and curious travelers, ranging from ancient ruins steeped in history to beautiful vistas that leave visitors awestruck. In this post, we'll go on a journey to discover some of Asia's most enthralling mysteries and natural wonders.
Outline of the Article
Mysteries and Natural Wonders
1. Unveiling the Enigma of Angkor Wat
Angkor Wat, Cambodia's famed temple complex, is a tribute to the Khmer civilization's brilliance and majesty. This ancient treasure is steeped in mystery, with people from around the world drawn to its exquisite carvings, hidden rooms, and religious importance.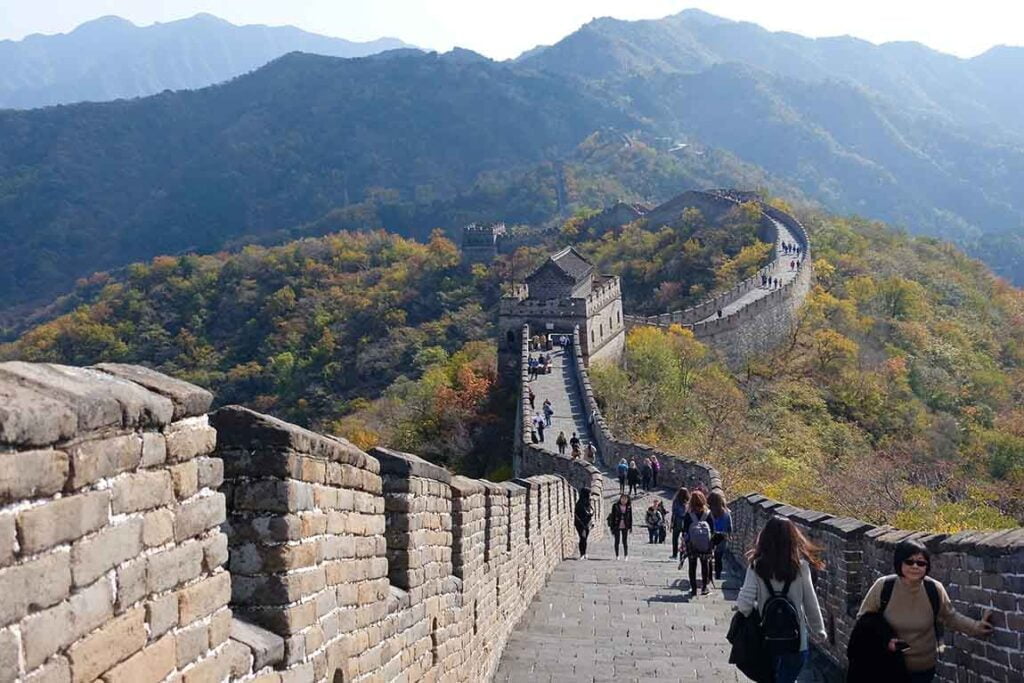 2. The Majestic Great Wall of China
The Great Wall of China, one of the world's most recognizable sites, runs over thousands of kilometers and demonstrates ancient China's architectural brilliance. Visitors may immerse themselves in history while admiring the spectacular panoramic views of the surrounding surroundings as they walk along its old stones.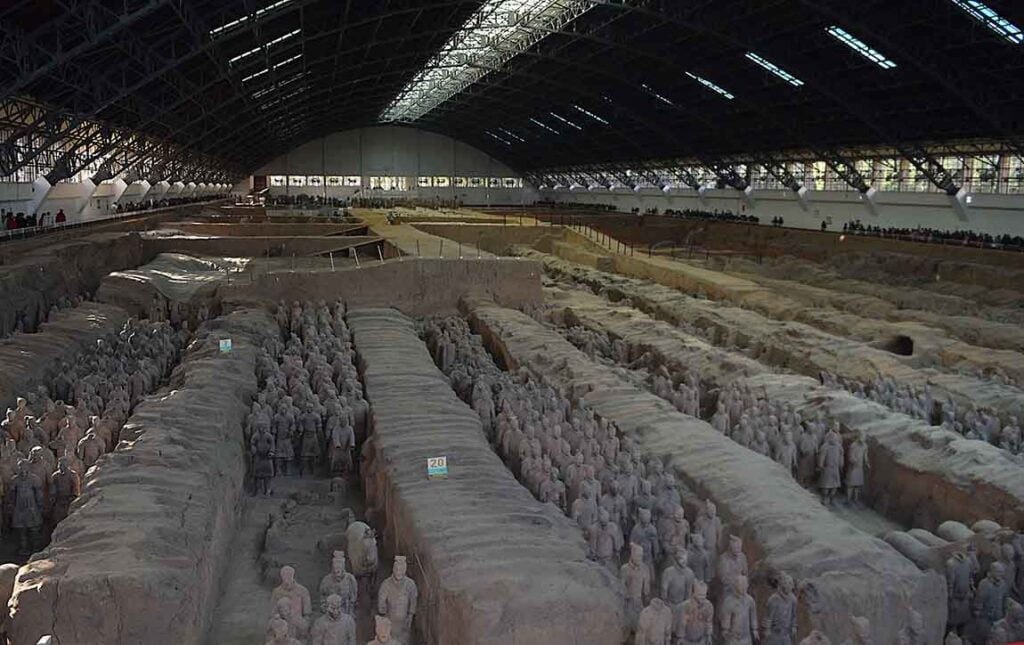 3. The Mysterious Terracotta Army
The Terracotta Army, a stunning archaeological find in Xi'an, China, astounds tourists with its massive collection of life-sized clay soldiers. This army of statues, created over 2,000 years ago to accompany Emperor Qin Shi Huang in the afterlife, has preserved the secrets of an ancient kingdom.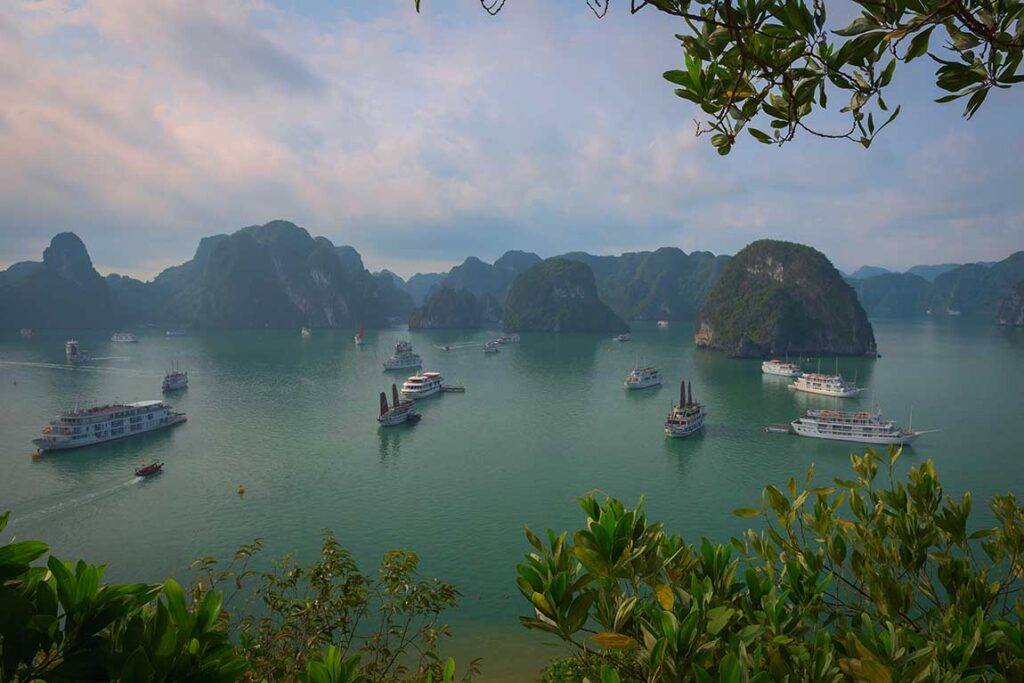 4. Exploring the Serene Beauty of Halong Bay
The UNESCO World Heritage Site of Halong Bay in Vietnam enchants with its emerald seas and limestone karsts that rise steeply from the sea. Visitors can experience nature's artistry while cruising through this ethereal scenery and enjoy the tranquility of this one-of-a-kind seascape.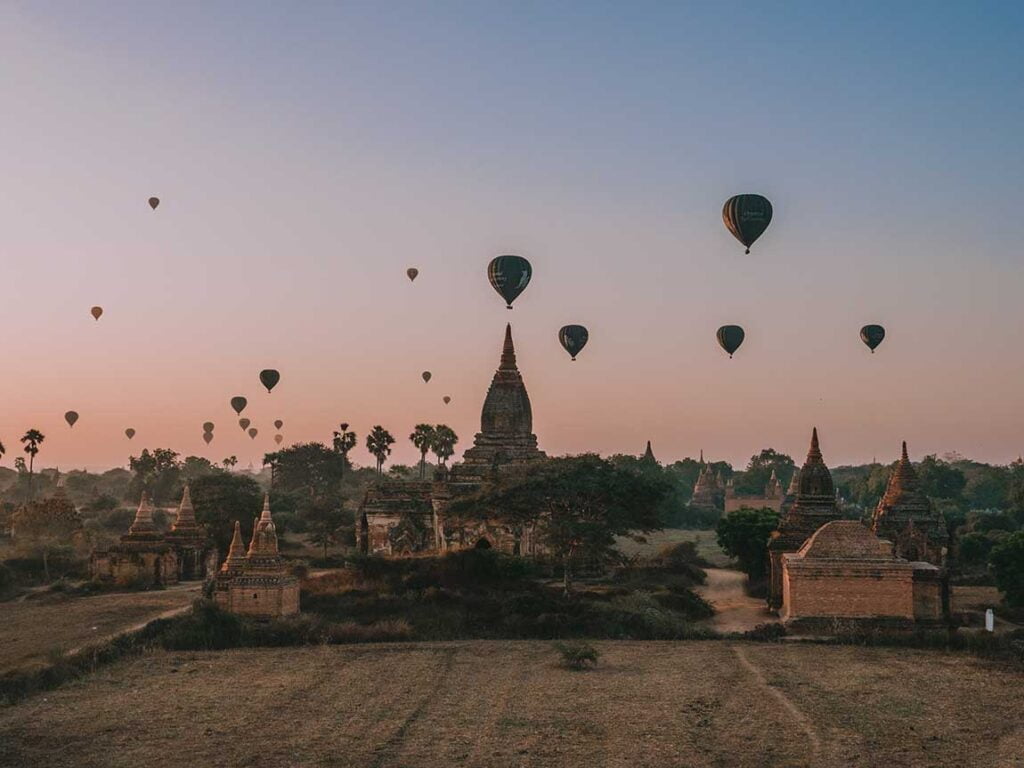 5. Unearthing the Secrets of Bagan's Temples
Bagan, Myanmar's historic city, is home to approximately 2,000 temples and pagodas. Visitors are invited to meander among its sacred sites, marvel at the elaborate architecture, and experience stunning sunrises and sunsets that send a golden glow across the plains.
6. The Mystical Glow of the Maldives' Bioluminescent Beaches
The Maldives is well-known for its beautiful beaches and crystalline oceans, but it also has a captivating natural phenomenon. Bioluminescent phytoplankton illuminates the shoreline at specific times of the year, producing a bizarre scene as the waves shimmer and glimmer in the darkness.
7. Witnessing the Divine Sunrise at Mount Fuji
Mount Fuji, Japan's renowned emblem, attracts both adventurous and spiritual seekers. Scaling its slopes rewards tourists with stunning views, particularly at sunrise, when the first rays of light illuminate the majestic peak, producing a quiet and awe-inspiring ambiance.
8. The Otherworldly Landscapes of Zhangjiajie National Forest Park
The Zhangjiajie National Forest Park in China, which was used as inspiration for the floating mountains in the film "Avatar," transports tourists to a bizarre realm. The combination of towering sandstone pillars, rich foliage, and hazy vistas creates an ethereal experience that piques the imagination.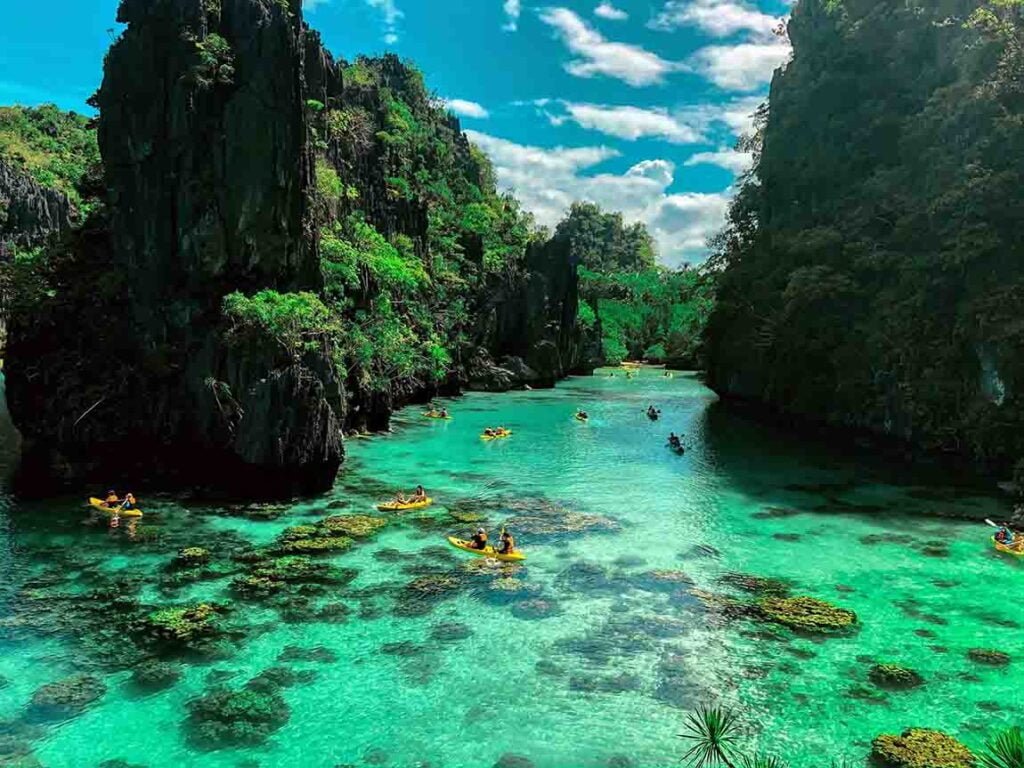 9. Chasing Waterfalls in the Philippines' Enchanting Palawan
Palawan, in the Philippines, is famous for its amazing natural beauty, which includes a multitude of breathtaking waterfalls. Palawan is a sanctuary for nature enthusiasts wishing to immerse themselves in the wonders of falling water, from the flowing majesty of the Pagsanjan Falls to the hidden gems hiding inside the lush woods.
10. Discovering the Ancient Wonder of Petra
Petra, also known as the "Rose City," is a UNESCO World Heritage Site in Jordan that transports tourists back in time. This ancient Nabatean city, carved into the rose-red cliffs, exhibits complex architecture, including the famed Treasury, as well as a network of tombs and temples ready to be explored.
You May Also Love to Read:
Top Weird and Strange Places in the World for Adventure Lovers
11. The Breathtaking Himalayas: Roof of the World
The Himalayas span numerous Asian countries, boasting some of the world's tallest peaks and breathtaking scenery. The Himalayas offer a spiritual and stunning experience for adventurers and seekers of tranquility, from the towering Mount Everest to the quiet beauty of Bhutan's Tiger's Nest monastery.
12. The Enchanting Blue City of Chefchaouen in Morocco
Chefchaouen, a lovely Moroccan city, enchants visitors with its characteristic blue-washed houses. This tranquil and scenic town beckons exploration, with every turn revealing a surprising surprise and an insight into its rich past and colorful culture.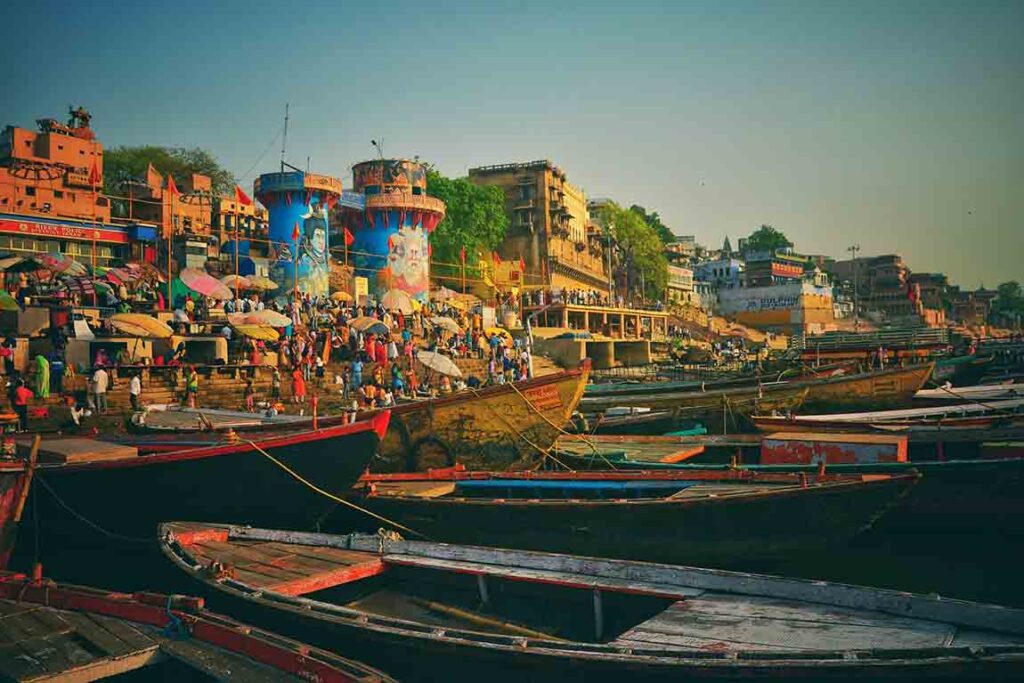 13. Immersing in the Spiritual Atmosphere of Varanasi
Varanasi, India's spiritual capital, is a city rich in ancient traditions, rituals, and spirituality. Varanasi, located on the banks of the sacred Ganges River, captivates visitors with its mesmerizing ceremonies, colorful temples, and bustling riverbank, providing a unique look into India's spiritual core.
14. The Mesmerizing Fairy Chimneys of Cappadocia
Cappadocia, Turkey, is a geological wonderland that seems like something out of a fantasy. Its bizarre scenery, studded with strange rock formations known as fairy chimneys, encourages visitors to discover underground cities, trek through enchanting valleys, and be enchanted by sunrise hot air balloon excursions.
15. Unraveling the Mystery of the Plain of Jars in Laos
Laos' Plain of Jars is an archaeological wonder steeped in mystery and intrigue. Large stone jars dating back thousands of years are scattered around the countryside, their function and origin are unknown. This mysterious location piques tourists' interest and allows them to speculate on its unique history.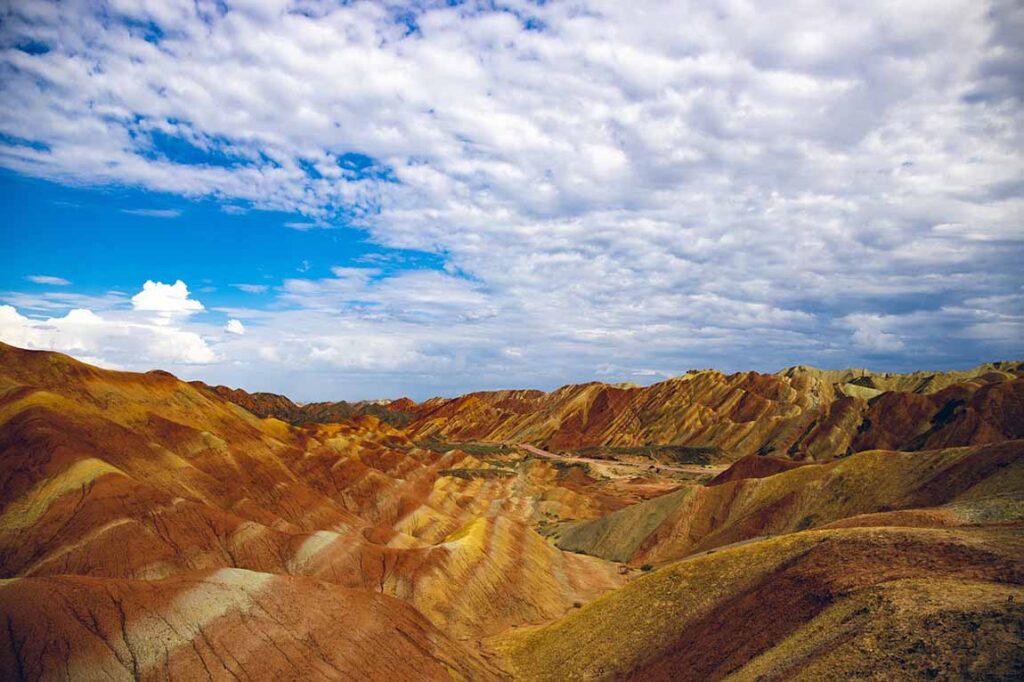 16. The Vibrant Colors of Zhangye Danxia Landform
The Zhangye Danxia Landform in China is a geological marvel with a stunning array of vivid colors. This one-of-a-kind landform has layered rock formations in red, orange, yellow, and green colors, resembling a lovely painting on the earth's canvas. Exploring this bizarre landscape is like entering a fantasy world where nature demonstrates its artistic prowess.
17. Trekking the Gokyo Lakes in Nepal
The Gokyo Lakes Trek in Nepal brings trekkers through the breathtaking vistas of the Everest region. The trail leads to the Gokyo Lakes, a series of magnificent glacial lakes situated in the tremendous Himalayas. Trekking through this lonely and breathtaking location provides travelers with views of towering hills, colorful valleys, and the beautiful turquoise waters of the lakes, providing a memorable experience.
18. The Unique Landscape of Chocolate Hills in the Philippines
The Philippines' Chocolate Hills is a natural beauty that defies understanding. Over 1,200 perfectly symmetrical cone-shaped hills are covered with green grass that turns chocolate brown during the dry season, earning the name. Standing atop one of these hills provides tourists with a panoramic view of this unusual and breathtaking terrain, leaving them in wonder at nature's whimsical handiwork.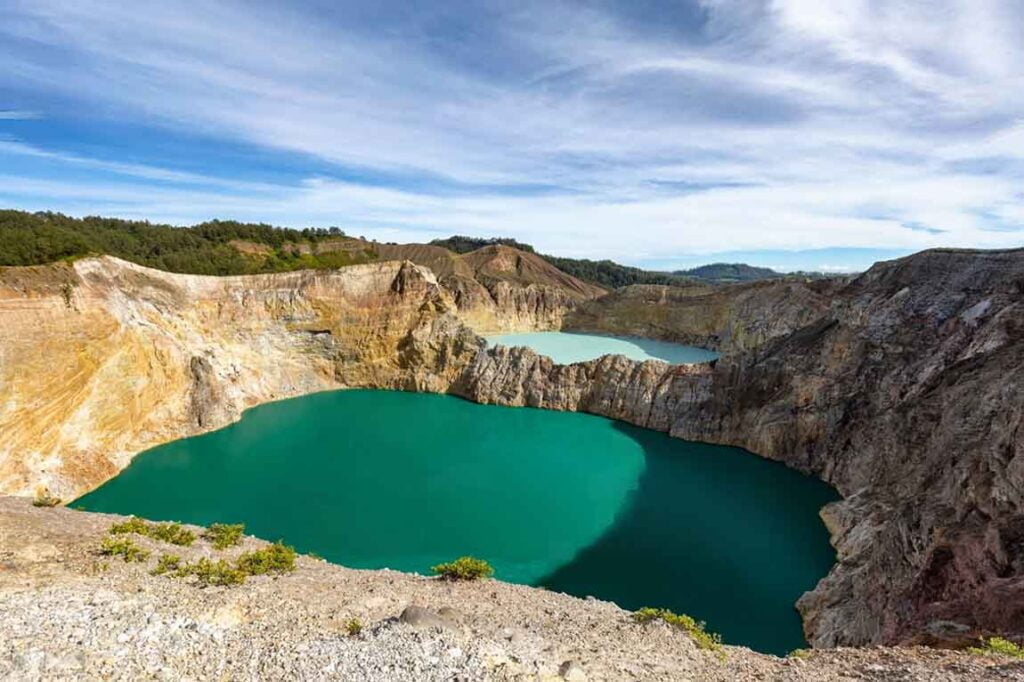 19. Mount Kelimutu: The Three-Colored Lakes in Indonesia
Mount Kelimutu in Indonesia is home to a very unusual phenomenon: three crater lakes, each with a distinct color. The lakes, known as the "Three-Colored Lakes," can change colors depending on many variables, ranging from blue and green to black and red. The magical atmosphere, along with the breathtaking panoramic views from the summit, provides a strange experience that stays with you.
20. Exploring the Vastness of Hang Son Doong Cave in Vietnam
Hang Son Doong Cave in Vietnam is the world's largest known cave, with an awe-inspiring underground realm just waiting to be explored. This cave offers a one-of-a-kind adventure for daring explorers, with huge chambers, towering stalagmites, and a complete ecology surviving beneath its depths. Navigating its huge corridors and experiencing nature's subterranean masterpiece's magnificence is a once-in-a-lifetime experience.
21. The Pristine Beauty of Krabi Province, Thailand
Thailand's Krabi Province is known for its magnificent limestone cliffs, crystal-clear waters, and idyllic islets. Krabi Province is a beach lover's, rock climber's, and snorkeling enthusiast's dream, from the famed Railay Beach to the Phi Phi Islands. This coastal jewel's splendor, with its turquoise oceans and dramatic scenery, is just enticing.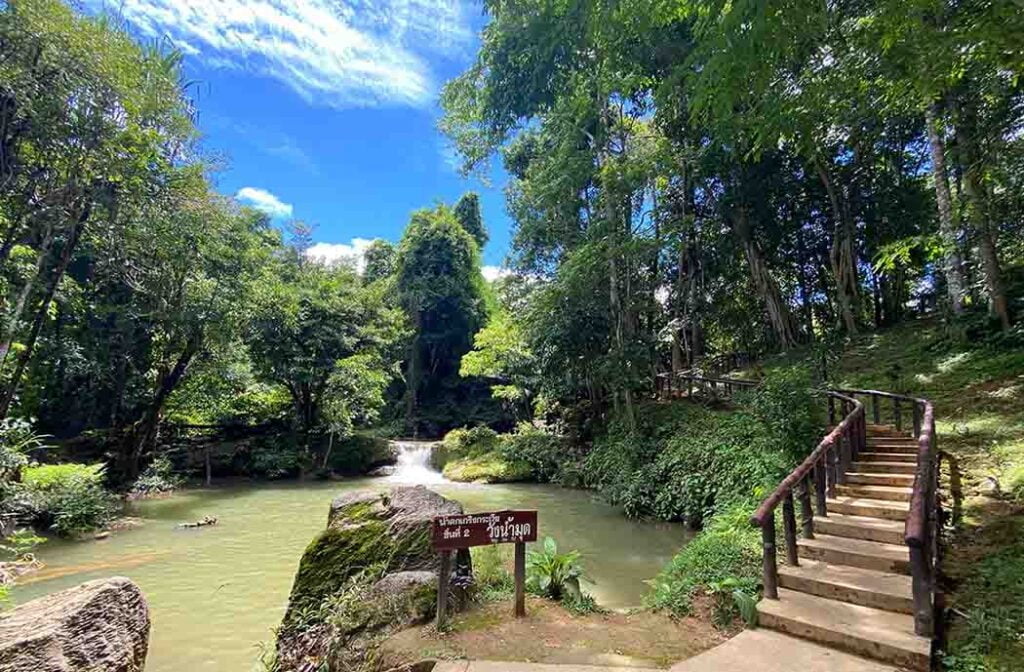 22. Experiencing Tranquility in Sangkhla Buri, Thailand
In Thailand, Sangkhla Buri is a hidden gem that offers a tranquil respite from the bustling city. This small hamlet near the Myanmar border is blessed with stunning settings, featuring a magnificent wooden bridge across the peaceful waters of the Khwae Noi River. Exploring Sangkhla Buri's natural beauty, meandering through its picturesque neighborhoods, and immersing in the local culture give a calm refuge for people seeking tranquility.
Conclusion
Asia, a continent rich in history, culture, and natural beauty, is brimming with mysteries and adventures just waiting to be discovered. Asia's magnetism is alluring to people seeking adventure, astonishment, and a deeper connection with the world around them, from ancient temples and architectural marvels to ethereal landscapes and captivating phenomena. Travel to Asia and allow yourself to be intrigued by the mysteries and natural wonders that await.
FAQs
Q1. What are the must-visit natural wonders in Asia?
Many must-see natural wonders may be found in Asia, including Halong Bay in Vietnam, the Great Wall of China, and Mount Fuji in Japan. These sites provide stunning scenery and one-of-a-kind experiences that should not be missed.
Q2. Are the bioluminescent beaches in the Maldives visible all year round?
The Maldives' bioluminescent beaches are a seasonal phenomenon that occurs under certain conditions. It's best to consult with local authorities or tour companies to discover the best time to see this awe-inspiring display.
Q3. How can I explore the Terracotta Army in Xi'an, China?
The Terracotta Army can be seen by visiting Xi'an, China. There are guided tours available that provide information about the history and significance of this amazing archaeological site.
Q4. Can I climb Mount Everest in the Himalayas?
Climbing Mount Everest is a difficult and dangerous endeavor that demands considerable climbing skills. To ensure safety and success, it is critical to be well-prepared, physically fit, and accompanied by expert guides.
Q5. What is the best time to visit Petra in Jordan?
Petra is best visited in the spring (March to May) and autumn (September to November), when the weather is nice and the crowds are lighter. It's best to avoid the peak summer months when temperatures might soar.
Q6. How can I visit Zhangye Danxia Landform in China?
Zhangye Danxia Landform can be reached by visiting Zhangye City in Gansu Province, China. Visitors can explore the area through authorized viewing platforms and walking trails within Zhangye Danxia National Geological Park.
Q7. What is the best time to trek the Gokyo Lakes in Nepal?
The finest seasons to trek the Gokyo Lakes in Nepal are spring (March to May) and fall (September to November). These months provide good weather, clear skies, and excellent visibility for taking in the breathtaking alpine scenery.
Q8. Are there accommodations available near the Chocolate Hills in the Philippines?
Yes, there are lodging options in the nearby town of Carmen, which serves as the Chocolate Hills' entry point. Visitors can select from a variety of hotels, guesthouses, and resorts to meet their needs and budgets.
Q9. Can I explore Hang Son Doong Cave in Vietnam without prior experience?
Exploring Hang Son Doong Cave necessitates specialized caving experience as well as local authority licenses. It is recommended that you join an organized trip led by expert guides who can assure your safety and give you the required equipment and knowledge for this one-of-a-kind adventure.
Q10. How do I reach Krabi Province in Thailand?
Krabi Province is well-served by aviation, with Krabi International Airport handling domestic and international flights. You can book transportation from the airport to your selected destination inside Krabi Province, whether it's Ao Nang, Railay Beach, or one of the adjacent islands.