Introduction
Welcome to Nagaland Tourism, a fascinating nation buried away in northeastern India. Nagaland, known for its rich cultural heritage, magnificent landscapes, and friendly hospitality, provides a one-of-a-kind and unusual vacation experience. In this comprehensive travel guide, we will take you on a tour through Nagaland's tourist places, from its colorful festivals and traditional crafts to its scenic beauty and daring activities. Prepare to be immersed in the rich tapestry of culture, traditions, and natural beauties.
Outline of the Article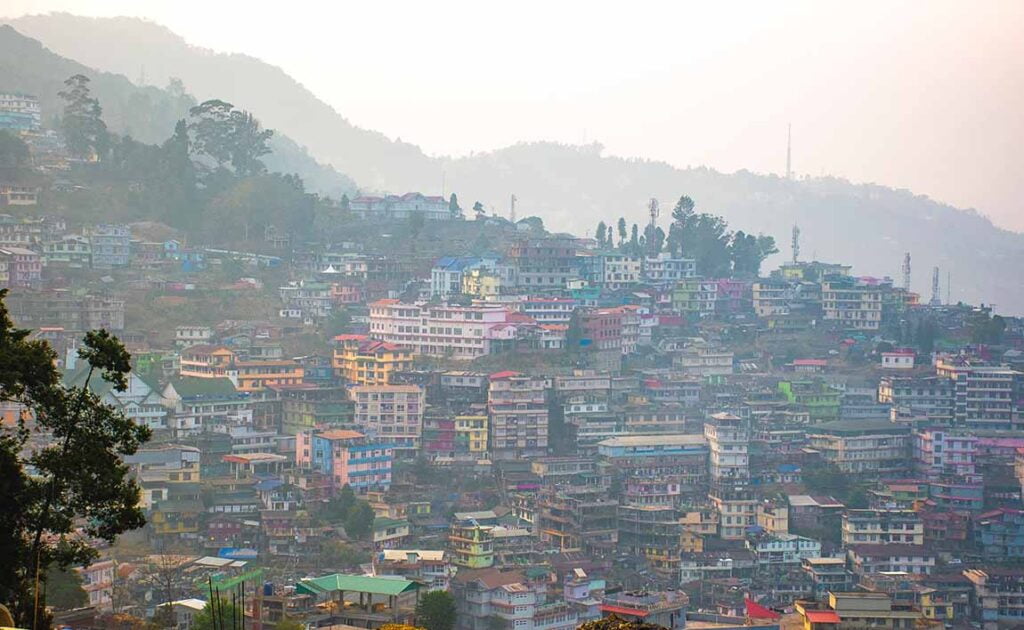 An Overview
Geography and Climate
Nagaland, nestled among the lush highlands of the eastern Himalayas, has a gorgeous scenery of dense woods, gushing rivers, and cascading waterfalls. Assam, Arunachal Pradesh, Manipur, and Myanmar all share their boundaries. The climate is heavily determined by its elevation, with pleasant summers and frigid winters. The monsoon season lasts from June to September and brings abundant rain, changing the area into a lush green paradise.
History and Culture
Nagaland is home to a number of indigenous tribes, each with its own unique culture, language, and traditions. The Naga people have a long history and vibrant cultural practices that have withstood the test of time. The past is a combination of bravery, warrior traditions, and tribal mythology. The state has seen extraordinary socio-cultural transitions, integrating the old and new while preserving its deep-rooted traditions.
Top Tourist Attractions in Nagaland
Kohima: The Capital City
Nagaland's main city, Kohima, is a vibrant hub that wonderfully captures the ethos of the state. It has historical sites, busy markets, and breathtaking overlooks. The Kohima War Cemetery, which commemorates World War II veterans, is a sobering reminder of the past. The State Museum showcases traditional artifacts and cultural displays to provide a look into Nagaland's rich heritage.
Hornbill Festival
The Hornbill Festival of Nagaland is one of the most recognized events and is a live extravaganza that exhibits the state's cultural variety. This week-long celebration, held every December, involves traditional music, dance performances, indigenous games, and a colorful exhibition of Naga costumes and crafts. It is a once-in-a-lifetime opportunity to observe the diversity of Nagaland's tribal traditions in one location.
Dzukou Valley
Dzukou Valley, tucked away in the mountains, is a haven for nature lovers and trekkers. The valley is known for its breathtaking beauty, with lush green meadows, unique flowers, and trickling streams. The trip to Dzukou Valley is an exciting excursion that rewards guests with spectacular panoramic views and a sense of tranquility in the midst of pure natural settings.
Naga Heritage Village
The Naga Heritage Village, located near Kisama, offers an enthralling glimpse into Nagaland's various ethnic customs. The village is a living museum where visitors can walk through traditional residences, watch tribal performances, and interact with local artists. This community hosts the annual Hornbill Festival, which draws tourists from all over the world.
Khonoma Village
Khonoma Village is a must-see destination because of its rich history and eco-friendly practices. This charming community is noted for its terraced fields, which have been cultivated using sustainable agricultural methods for decades. Explore the village pathways, meet the friendly inhabitants, and take in the natural splendor that surrounds Khonoma.
Exploring Nagaland's Culture and Traditions
Tribal Diversity
It is a patchwork of tribes, each with its own set of customs and ceremonies. Among the prominent tribes are the Ao, Angami, Chang, Lotha, and Sumi. Participate in tribal festivals, watch traditional rites, and engage with the welcoming Naga people to immerse yourself in the local culture. It's an opportunity to learn about their culture and experience their wonderful hospitality firsthand.
Traditional Costumes and Jewelry
Nagaland's traditional clothes are a visual treat, with elaborate designs, brilliant colors, and superb weaving patterns. Each tribe has its own style of clothing that reflects their cultural identity. Furthermore, Naga jewelry is highly valued, with elaborate metalwork, beads, and valuable stones decorating both men's and women's necks, ears, and wrists.
Music and Dance
Music and dance are essential components of Nagaland's cultural fabric. It tribes have a rich musical heritage, with folk songs and traditional instruments like log drums and bamboo flutes. The vibrant and rhythmic dance forms that are performed during festivals and other events are a sight to behold. The smooth motions and colorful costumes highlight the tribes' solidarity as well as their artistic expression.
Festivals and Celebrations
It is renowned as the "Land of Festivals" because of the numerous celebrations held throughout the year. From the Hornbill event, which celebrates the state's cultural splendor, to the Moatsu Festival, which welcomes spring, each event offers a unique peek into customs, music, dance, and culinary pleasures. Visitors can observe the brilliant colors, infectious energy, and festive spirit of the Naga people by participating in these events.
Delving into Culinary Delights
Local Cuisine and Traditional Dishes
The culinary tradition of Nagaland is as diverse as its tribes. Naga cuisine is recognized for its unusual flavors, which are frequently highlighted by the inclusion of bamboo shoots, fermented soybeans, and scorching chili peppers. Smoked meats, such as pig and beef, are widely consumed. Axone (fermented soybean), galho (rice stew), and bamboo steamed fish are some typical foods to try. Indulge your taste buds in Nagaland's distinct flavors and culinary traditions.
Popular Food Markets
A visit to the lively local markets is required to fully appreciate Nagaland's cuisine and culture. Fresh produce, traditional spices, and local delicacies may be found at Kohima's Keeda Bazaar and Dimapur's Hong Kong Market. Engage with friendly vendors, try street food delights like pork momos and smoked meat, and learn about the vivid diversity of ingredients that distinguish Naga cuisine.
Wildlife and Adventure Tourism in Nagaland
Introducing Nagaland's Wildlife
Because of its tropical woods and steep terrain, It is home to a vast assortment of flora and wildlife. With its deep forests, waterfalls, and rich wildlife, Intanki National Park, located near Dimapur, is a paradise for nature aficionados. Fakim Wildlife Sanctuary and Puliebadze Wildlife Sanctuary are two other protected locations where you can see elephants, leopards, bears, and a variety of bird species.
Adventure Activities
Nagaland has a wealth of exhilarating activities for adrenaline enthusiasts looking for adventure. Popular activities include trekking across the craggy mountains, river rafting in rushing streams, and camping in the wilderness. The geography of Nagaland provides numerous options for rock climbing, rappelling, and paragliding, offering an unforgettable adventure-filled experience.
Trekking Trails
Nagaland has beautiful trekking paths that take you through breathtaking scenery and remote tribal settlements. With its tough yet rewarding route over panoramic panoramas of rolling hills and wildflowers, the Dzukou Valley Trek is a favorite among trekkers. Other notable hikes include the Japfu Peak Trek, which takes you to the world's tallest rhododendron tree, and the Mt. Saramati Trek, which takes you to Nagaland's highest peak.
Discovering Historical and Religious Sites
Kachari Ruins
Explore the historic Kachari Ruins in Dimapur to travel back in time. These relics of an old civilization attest to Nagaland's rich historical legacy. Admire the beautifully carved monoliths and old palace remains, which provide views into the region's rich past.
Dimapur and its Ancient Monuments
Dimapur, Nagaland's capital, is home to various historical sites. The Dimapur Raja's Palace, with its magnificent architecture, tells the story of the Ahom dynasty. The ruins of Dimapur's ancient Kachari Kingdom are a sight to behold, with brick pillars and ornamental designs that transport you to another period.
State Museum
A visit to the Nagaland State Museum is highly advised for an in-depth understanding of Nagaland's cultural history. The museum houses a large collection of artifacts such as tribal weapons, traditional clothing, musical instruments, and archaeological riches. It offers fascinating insights into the many tribal cultures and their historical relevance.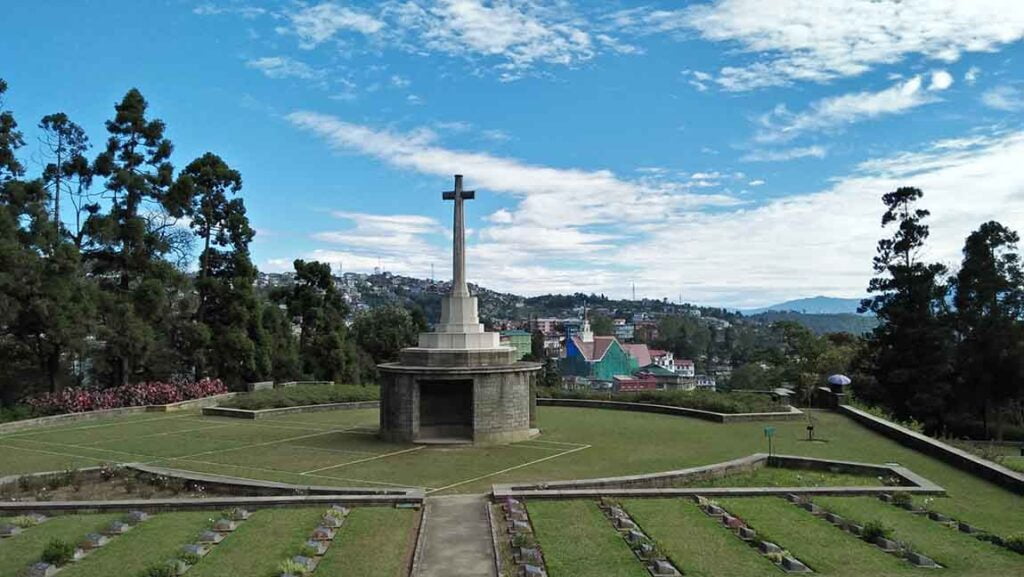 War Cemetery
The Nagaland War Cemetery in Kohima is a somber reminder of the sacrifices made during World War II. It is a site of reverence and memory. The beautifully groomed lawns serve as the ultimate burial place for the courageous warriors who died during the Battle of Kohima. Pay your respects and reflect on the history and valor linked to this location.
Longkhum Village
Longkhum Village, perched on a hilltop, provides a tranquil respite from the hustle and bustle of city life. This charming community is well-known for its breathtaking views of the surrounding valleys and terraced fields. Immerse yourself in the peace and quiet, connect with the friendly natives, and learn about the traditional Naga way of life.
Offbeat Places in Nagaland
Tuophema Village
Tuophema Village, located in the Kohima district, offers a one-of-a-kind cultural experience. This eco-tourism community shows the Chakhesang tribe's traditions and customs. Stay in traditional Naga-style homes, take part in village events, and savor the delectable local cuisine. It's a fantastic chance to interact with the community and learn about their sustainable practices.
Mokokchung Town
Mokokchung, Nagaland's cultural center, provides a look into the Ao Naga tribe's rich customs. The town is littered with historical landmarks, such as the Longkumer House and Ungma Village, which showcase the Ao tribe's unique architectural and cultural practices. Explore the colorful marketplaces, meet the friendly residents, and learn about the town's cultural and musical legacy.
Tuensang District
Tuensang District, nestled among undulating hills, is a hidden gem of Nagaland that draws adventure seekers and environmental lovers alike. The district is well known for its stunning landscapes, gushing waterfalls, and charming villages. Visit the Chilise Sangtam village to learn about the indigenous Sangtam tribe's customs and traditions, or walk up Mt. Saramati, Nagaland's highest peak.
Phek District
Phek District provides a tranquil haven amidst nature's bounty. Explore the town of Pfutsero, which is located at an elevation of 2,133 meters and offers beautiful views of the surrounding mountains and valleys. Trekkers can go on the Fakim Wildlife Sanctuary Trek, which takes them through virgin forests, flowing streams, and various flora and animals.
Experiencing Nagaland's Natural Beauty
Dzuleke Village
Dzuleke Village, located in the foothills of the Japfu Range, is a hidden gem of Nagaland recognized for its pristine beauty and eco-tourism activities. This charming village is surrounded by beautiful trees and provides breathtaking views of the Dzukou Valley. Experience the friendly welcome of the Dzuleke community, go on nature hikes, and see the region's distinctive flora and animals.
Japfu Peak
A walk to Japfu Peak is highly recommended for its stunning panoramic views. It is Nagaland's second-highest peak, located near Kohima, and provides a tough yet rewarding trekking experience. Along the way, you'll pass through lush forests, vivid orchids, and the breathtaking Dzukou Valley. Ascend to the summit for a breathtaking sunrise or sunset over the rolling hills.
Shilloi Lake
Shilloi Lake, tucked away in the Phek District, is a hidden gem of Nagaland that enthralls visitors with its ethereal beauty. The lake is sacred to the local tribes and is surrounded by stunning hills and lush foliage. Take a leisurely boat trip, soak in the quiet ambiance, and bask in the beauty of this pristine natural treasure.
Unique Souvenirs and Local Crafts
Handicrafts and Handlooms Emporium
The Nagaland Handicrafts and Handlooms Emporium, located in Kohima, is a treasure trove for art connoisseurs. Browse handcrafted products such as elaborately woven shawls, bamboo artifacts, traditional jewelry, and wood carvings. Each piece showcases the Naga tribes' expert workmanship and cultural history.
Tsongza Craft Village
Tsongza Craft Village is a refuge for indigenous Naga crafts in Mokokchung. Watch as artists create stunning handicrafts out of bamboo, wood, and cane. The hamlet provides a one-of-a-kind opportunity to learn ancient weaving skills and even try your hand at making your own keepsake under the supervision of professional artisans.
Nagaland's Unique Photography Spots
Dzukou Valley Viewpoint
Take in the breathtaking scenery of Dzukou Valley from the overlook near the Viswema settlement. A photographer's dream, the panoramic panoramas of rolling hills, flowing streams, and brilliant flowers A lovely mood is created by the mist-covered valley and the play of sunlight filtering through the dense greenery.
Kisama Heritage Village
The Hornbill Festival's site, Kisama Heritage Village, provides numerous photo opportunities. Photograph the bright Naga costumes, complex tribal jewelry, and cultural dances that highlight the state's rich traditions. The vibrant setting, paired with the lively atmosphere, makes it a great venue for capturing the essence of Nagaland's traditional legacy.
Nagaland's Homestays and Rural Tourism
Community-Based Tourism
By choosing community-based tourism, you may experience the warmth and hospitality of the Naga people. Homestay lodgings are available in several villages throughout Nagaland, allowing tourists to immerse themselves in the native way of life. These immersive experiences provide a view into Nagaland's rich rural past, from studying traditional cooking methods to participating in farming chores.
Tuensang Homestays
Tuensang district is well-known for its warm homestay lodgings, which provide visitors with an authentic Naga experience. Stay with a local family, eat traditional cuisine, and participate in cultural events. The homestay hosts will make you feel at home in their community by sharing stories, rituals, and traditions passed down through generations.
Conclusion
These Nagaland tourist attractions, with their rich cultural tapestry, stunning natural beauty, and friendly hospitality, offer travelers looking for a unique and quirky vacation a treasure trove of experiences. It reveals hidden gems at every step, from discovering tribal communities and immersing oneself in colorful festivals to enjoying traditional cuisine and going on exhilarating activities. Come experience Nagaland's enchantment and make memories that will last a lifetime.
Note: Before planning to visit Nagaland India. Please check any policy updates on the Nagaland Tourism official website © Tourism Nagaland – Government of Nagaland
FAQs (Frequently Asked Questions)
Q1. Is Nagaland safe for tourists?
Nagaland is generally safe for travelers, and the natives are friendly and welcoming. However, conventional precautions and being alert to your surroundings are urged, especially in rural areas.
Q2. What is the best time to visit Nagaland?
The months of October to May are ideal for visiting Nagaland because the weather is good and most events are held.
Q3. Are permits required to visit Nagaland?
Yes, both Indian and foreign tourists need permits to enter Nagaland. The Inner Line Permit (ILP) can be obtained from the appropriate authorities.
Q4. Can I try Naga cuisine if I have dietary restrictions?
Naga cuisine is famous for its distinctive flavors and ingredients. While the majority of the dishes are not vegetarian, there are vegetarian options. It is, however, recommended that you explain your dietary preferences to locals or restaurant employees.
Q5. How can I explore rural Nagaland?
You may visit rural Nagaland through community-based tourism and homestays. You will be able to live with local families, participate in daily activities, and learn about traditional customs and traditions through these encounters.